I've been fortunate to have an ongoing collaboration with SheIn for about 5 years. From my perspective it's been a positive collaboration. I know the expectations, I've learned about
sizing
, and about 90% of the time I really like what I pick out. I do wear the items I get and there are a few items I still wear from the very beginning of our collaboration 5 years ago! One of the things I love about SheIn is the unique nature of their clothing. Although the items are mass produced, you can find pieces that are unlike styles and clothes from regional or national stores. Their selection is huge. Another positive about SheIn is the price. If you are on a budget, SheIn can be a good option! You can get both trendy items and some items that are more versatile and classic in style. And finally, although the sizing can be off and typically runs small, there are a wealth of measurements, reviews, and model information to help you figure out what will fit you best.
Many people have heard of SheIn, but are sometimes wary of actually ordering anything. Of course the pricing is appealing. And so are the cute clothes! But besides the sizing, many women are wondering about the quality. What does it compare to? How does it hold up? What about after washing it? And does the style of the items stand the test of time? I decided to go through my closet and re-review the items I've received from SheIn so you know how the quality is and why I still like it! It's going to be a long post, but I hope it gives you all a better idea of what the quality is and why I may have elected not to keep some other items!
Sweaters & Cardigans
Takeaway: Overall their sweaters and cardigans tend to be oversized and great to wear with leggings. I haven't had any issues with quality. No seams ripping or unraveling and no issues with washing on delicate and hanging dry or drying on low in the dryer. A few of the sweaters pill a little, but nothing too bad. I'd compare the quality to something I would get at Old Navy or Target.
Tops
Takeaway: I've had my most luck with tops and blouses from SheIn. I think tops can be more forgiving with size, especially if you order them a little larger. Just tuck them in or run them through a hot cycle in the wash! Besides, if you look at the sizing information, the difference between sizing is less than an inch sometimes so I almost always order 1 size up. In my opinion, the tops tend to be a little shorter than I'm used to with American sizing. All of these tops have been washed and come out fine. There are some nice options for office wear or date nights. I've been pleased with the quality of all of them, especially for the price (and considering you can use promo codes on top of that)!
Pants/Skirts
Takeaway: I haven't gotten too many skirts from SheIn. This may be the only one. I absolutely love it and have worn it multiple times on the blog and in real life. Disclaimer-I did need a new zipper put it because the original one broke the first time I wore it. I haven't had a lot of luck with pants or shorts. I am really picky about fit and they often don't fit me well or I don't love the super stretchy fabric because it tends to slide down throughout the day. There is nothing worse than hiking up your pants all the time.
Dresses
Takeaway: I have been really pleased with the dresses and jumpsuits I've gotten over the years. I think the white embroidered maxi was my first piece from them over 5 years ago! They typically wash and wear well, but you do need to wash the boucle dresses on gentle or have them dry cleaned (or dryel) because many of them have raw edges. Read the descriptions well because many of the dresses even have linings. There are some great deals if you have time to search the site!
Shoes
Takeaway: I've only gotten 2 pairs of shoes from SheIn so far, but they don't often offer shoes to bloggers. Both pairs are equivalent to Target quality in my opinion. Overall it is a nice place to get dupes of more expensive shoes on a budget.
Jackets
Takeaway: I have gotten one or two other coats or jackets, but they were very trendy so once the trends passed, they were donated. This camo jacket has a fit that is less trendy so it has more staying power. The quality of jackets are decent so SheIn is a nice place for a trendy coat. I wouldn't be purchasing anything if you live in the tundra though. They aren't super warm.
Maternity Favs
Takeaway: I had a collaboration with SheIn throughout my pregnancy with Aveline. I was able to find a lot of items that worked really well for my bump. I did not size up anymore than I usually do (1 size). These three items really stand out and are still in my closet. I felt SO good in these, especially towards the end of my pregnancy when things started to feel uncomfortable! They were all great quality and the tulip hem pink top was nice for nursing, too!
Overall if you have never ordered from SheIn, I would recommend trying a top or dress to start. Those are items that seem to be easier to find the right fit. I didn't include items from my most recent order or two unless I felt strongly that I would keep them for a while, because I wanted to review items that I've had for a longer period of time. Items I haven't kept are often trends I wanted to try and decided weren't for me. A few items were a little tight in the waist or just didn't fit the way I wanted (typically pants or skirts). You can always use code Q1idodeclaire through 3/31 for an extra 15% off your purchase. If you have any questions that I didn't cover please feel free to ask in comments or email me!
Last week's most popular post was from the incredibly sweet
Maureen at Little Miss Casual
. She is rocking an all black look. I'm loving her edgy vibe!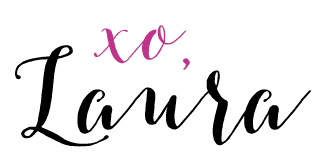 linking up with Style Sessions, Walking in Memphis in High Heels

and

Fashion Canvas, Style with a Smile,
Turning Heads Tuesday, Spread the Kindness
,
Oh Hey Girl,
Color and Grace,
Jersey Girl Texan Heart
,

Style

Perspectives,
Style on the Daily
This Main Life