Happy Halloween everyone! Did you dress up or go to any parties? Our weekend was filled with carving pumpkins and trick or treating. We went to a Halloween event for kids at a local high school with games and crafts, too. Where we live, trick or treating is the weekend before Halloween so by the actual day, we don't do much except enjoy left over candy!
I recently got this
navy off the shoulder sweater from SheIn
and have worn it probably 3 times so far. I just feel so good wearing it! Although it is not a maternity item, it fits over my bump perfectly. One size items can be tricky, because it does not mean 'one size fits all.' I've found it's more like, 'we have one size of this item and it could be the size you wear or not.' This sweater is so stretchy and has such a relaxed fit I would say it could fit up to a size large in typical American sizes if you don't mind the bottom hem being snug. The material is very stretchy which helps and the snug bottom hem helped to make sure there was no riding up throughout the day! It's advertised as a boatneck sweater, but it fits off one shoulder much better. I added a tank top underneath for contrast and so I could wear a normal bra without it showing. And confession time: I had to ask my husband to cuff my jeans. It's just easier at this point! At 38 weeks, the belly is in the way all the time and I appreciate it when I can get some help with shoes and such. Not too much longer now!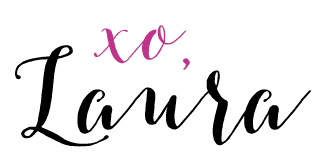 linking up with Style Sessions, Walking in Memphis in High Heels

and

Fashion Canvas, Style with a Smile,
Turning Heads Tuesday, Sandy a la Mode, Spread the Kindness, Tuesday Talk,
What I wore,
Oh Hey Girl, Whatcha Wearing Wednesday,
Color and Grace,
Jersey Girl Texan Heart
,

Style

Perspectives,
Midweek Inspo,GYPO, Style on the Daily,
Thursday Fashion Files Spotlight Weekly, Twenties Girl Style, High Latitude Style, Thursday Moda
,
A Labor of Life, Fashion Frenzy,
Rachel the Ha

t

,
Friday's Fab Favorites
,
Fun F
ashion Friday
,
Fabulous
Friday
,
Friday's Fashion
,
Posh Classy Mom
,
On the Edge of the Week
,
Fancy Friday
, Ginger's Linkup,
Mix
it Mondays
,
Oh to be a Muse, How I Fall, Shoe and Tell, Start the Week Stylish, The Wardrobe Stylist, Hello Monday, On Mondays We Link Up,