We are wrapping up the end of the school year at school with a few weeks left. For those of you in education that means packing up your classroom, figuring out summer work, lots of paperwork, and so. many. meetings. Many times students being evaluated for special education services are evaluated at the end of the school year. And then there are meetings to determine if students who already receive special education need an updated Individualized Education Plan or require services over the summer. So I have lots of meetings. If you've followed my blog for a while, you may remember that parts of my school do not have AC. My room and the conference room are two such areas. So at the beginning and end of each school year I always keep an eye out for professional clothing that can help me stay cool. And since I am part-time, if I can wear it outside of work, that is a plus, too!
These striped paper bag pants
immediately caught my eye (as did the $17 price tag). They run slightly small (I am wearing a medium) as typical from SheIn. They are also slightly see-through (about as much as white jeans) so if you wear skin-toned undergarments you should be fine. I paired the pants with this
adorable eyelet flutter sleeve top
(only $12) so my outfit is under $30! I could easily see wearing this to work, to church, or for a date night. I sized up to a medium with this top too for a roomier fit. I am excited to wear these items more this summer!
Last week's most popular post was from Marianna at
The Sweetest Clementine and her FAQ post
. What a fun read! Make sure you check it out!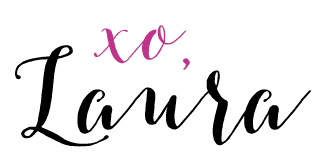 linking up with Style Sessions, Walking in Memphis in High Heels

and

Fashion Canvas, Style with a Smile,
Turning Heads Tuesday, Sandy a la Mode, Spread the Kindness,
What I wore,
Oh Hey Girl,
Color and Grace,
Jersey Girl Texan Heart
,

Style

Perspectives,
Midweek Inspo,GYPO, Style on the Daily