The 4th of July is just next week and I can't believe it! How is June almost over!? I feel like this summer is just flying by. We leave for vacation in Missouri Saturday for a week. Hopefully we are able to have lots of family fun and some relaxation for mom and dad! We often vacation over 4th of July to take advantage of Matt's days off so he isn't dipping into as many vacation days. It's nice for him to take those last vacation days at the end of the year for Christmas until New Year's. This
blue striped dress
was one I took on my mini-vacation when I tagged along with Matt on his work trip in early May, but the blue stripes and lightweight fabric work really well for 4th of July, too. I've also rounded up some red, white, and blue outfits from past posts to give you fun inspiration for next week! Do you like to wear patriotic colors for 4th of July?
Last week's most popular post was from Mireille at
Chez Mireille
with her recap of what she wore while traveling through Spain and France. She manages to look so stylish while traveling! I love the yellow top she wore in the photo below!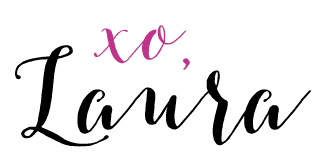 linking up with Style Sessions, Walking in Memphis in High Heels

and

Fashion Canvas, Style with a Smile,
Turning Heads Tuesday, Spread the Kindness
,
Oh Hey Girl,
Color and Grace,
Jersey Girl Texan Heart
,

Style

Perspectives,
Style on the Daily This Main Life, Style Me Wednesday,