It's been just over a week in our new home and things are slowly starting to settle down. My husband and I keep commenting how long it's been taking us. When we moved into our last house it took us about a day and we were hanging things on walls almost done. Now it's been a week and I still need to tackle the basement storage room and the garage. But the big difference is now we have two little girls and all that stuff! It's amazing how much you can accumulate in 8 1/2 years at one place. Not to mention my husband is traveling during the week until late October while the office in Chicago is being finished so he is really only able to help during weekends.
Thank goodness Claire is in school during the day and so I can work during Aveline's naps. After I walk her to school and put Aveline down for her morning nap I can get a few projects done or things organized. I really think being dressed for the day before 8am helps me be productive. I recently got some really cute tops from SheIn that are great for those casual school day outfits when I am doing errands and walking Claire back and forth to/from school.
This red and blue striped top
is the perfect example! It's only $11 and you can get an extra 20% off during their back to school promotion through September 30 with code
BTS1865
. I'll be sharing the other two cute tops I received later this week!
Last week's most popular post was from
Ruth at My Little Nest.
Her red boho dress is just adorable and I am loving all the photos!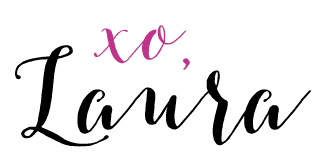 linking up with Style Sessions, Walking in Memphis in High Heels

and

Fashion Canvas, Style with a Smile,
Turning Heads Tuesday, Spread the Kindness,
What I wore,
Oh Hey Girl,
Color and Grace,
Jersey Girl Texan Heart
,

Style

Perspectives,
Midweek Inspo,GYPO, Style on the Daily