blue floral sleeveless blouse
from PinkBlush. I found out that Kellyann had purchased the same top too and wore it a few different ways on her blog. So I did what any other blogger would do. I asked her if she wanted to collaborate and wear it! She was kind enough to say yes. So each of us are showing you 3 ways to wear this fun floral top.
Florals are a wonderful print for many reasons. I like them because they are colorful so finding matching or complimentary items is much easier. This particular top pairs well with neutrals, blues, pinks, and green. For the first look I paired it with bright pink. This top has a ruffled hemline which makes using it as a layer underneath other tops a great option! I threw on a lightweight sweater over top and added some distressed jeans for a casual look.
And finally, this was how I initially wore it when I first received it. I actually wore it to work like this, but switched the jacket for a navy blazer. Floral tops are so fun and can be worn so many different ways!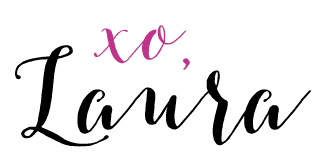 linking up with Style Sessions, Walking in Memphis in High Heels

and

Fashion Canvas, Style with a Smile,
Turning Heads Tuesday, Sandy a la Mode, Spread the Kindness,
What I wore,
Oh Hey Girl,
Color and Grace,
Jersey Girl Texan Heart
,

Style

Perspectives,
Midweek Inspo,GYPO, Style on the Daily