The weather has been crazy lately. We have glimpses of spring with sunny 40 or 50 degree days where you can go on a walk or a bike ride, but then the next day it's snowy. I think we get more snow in February and March as it begins to warm up because in January it's almost too cold to snow! So there are constantly melting piles of snow everywhere, even if the temperature is almost reasonable. Those glimpses of spring have me thinking of brighter colors and fun florals. This
gorgeous floral blouse
from
PinkBlush
is a piece that can be layered now and worn alone later. The pretty colors makes it easy to find things to pair with it, too. For now I paired it with white jeans, but this blouse would look great with blush pants, jeans, or bright pink bottoms. It's lightweight enough to tuck in without creating a bulge, too. Such a fun piece for spring!
Last week's most popular post was from
Lisa at Coast to Coas
t with her post on how accessories can add so much interest to an outfit. I love her classic look, especially that tote!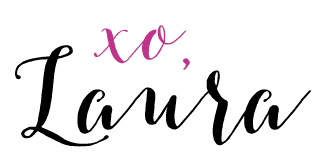 linking up with Style Sessions, Walking in Memphis in High Heels

and

Fashion Canvas, Style with a Smile,
Turning Heads Tuesday, Sandy a la Mode, Spread the Kindness,
What I wore,
Oh Hey Girl,
Color and Grace,
Jersey Girl Texan Heart
,

Style

Perspectives,
Midweek Inspo,GYPO, Style on the Daily