Thank you all for your well wishes a few weeks ago when I mentioned my
ankle tendonitis
. I had my eyes on an 8 mile race that was this past weekend. With lots of icing and ibuprofen and keeping myself on the elliptical, I was able to run after 2 weeks. On Saturday I did the race. I wasn't completely prepared and would have liked to train with longer distances, but there will be the opportunity for that later. It was a beautiful course through a forest preserve and I'm really happy with my time. Hopefully by spring I'll be training for a half marathon!
As you can see I am clearly not someone who thinks white should be reserved for that time between Memorial Day and Labor Day. In fact I rarely wear my white denim then. It's too hot! Fall and spring are nice times to pull out white pants. They go with everything and lighten up those darker fall tones. This time around I paired my trusty white denim with an old floral blouse and a
new cardigan
from
Aventura
. The two tone colors and cable knit make it stand out more, but it is still neutral enough to match everything!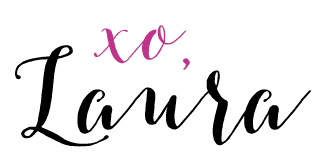 linking up with Style Sessions, Walking in Memphis in High Heels

and

Fashion Canvas, Style with a Smile,
Turning Heads Tuesday, Spread the Kindness
,
Oh Hey Girl,
Color and Grace,
Jersey Girl Texan Heart
,
Style on the Daily This Main Life, Style Six