This month has been go, go, go! It's one of those months you feel like you don't get a chance to even sit down, but at the end of it, you look back and are amazed at how much you accomplished. I couldn't believe it when I realized all the goals I set for myself in October were done! And I'm about 50% done with Christmas shopping, too!
Books I've Read
The Puzzle of You by Leah Mercer- I only had a chance to read one book this month although I'm 60% done with another. Although I read a book with amnesia last month, this free one still intrigued me. I'm glad I read it, too! It's about a women living in London with her husband and daughter who is in a car accident and looses her memories from the past 4-5 years. That includes becoming pregnant and raising her daughter as a stay-at-home-mom. She struggles to find herself since all she remembers is herself as a career-driven person with a loving marriage. Although the plot isn't too plausible, I liked it because it discussed the guilt many mothers feel about the choices they make. It's about the difficulty of balancing work, parenting, and still managing to be yourself. We put way too much pressure on ourselves as women! 4/5
Recipes I've Tried
Pumpkin Gnocchi- This was delicious! I love using pumpkin in savory ways and this recipe was perfect. Very easy to make and so tasty!
Garlic Parmesan Chicken Meatloaves- This was a quicker bake version of meatloaf as you make individual servings and bake them in a muffin tin. We substituted ranch for the sauce because I didn't feel like making it, but it was just as good with ketchup, too!
Products I've Been Using
Open Formula-

I was fortunate to be contacted by a skincare company called Open Formula. They invited me to their office for a facial with their products and sent me home with a few others to try out. I will be doing a post about my experience in a couple of weeks, but I have to say my skin was glowing! Their products are only $3-5 a bottle with membership. It's such a unique niche for skincare and I'm really intrigued and impressed so far.
NuFACE FIX-

I

received

this device free from Influenster to try out. You put on the serum then turn on the device and massage it over the trouble spot on your face. It delivers a microcurrent to the skin to help improve collagen and elastin. I don't really have many fine lines yet, but I know they are coming, especially around my eye area. I've been using it there and immediately after use, I feel like the area is plumped and looking 'fresh'. It also claims to deliver

cumulative

results so I'm looking forward to seeing the results over time.
Currently
Picking- We left it to the last weekend and went to the pumpkin patch and apple orchard to pick our pumpkins and apples! Our weekends have been so busy we haven't had a chance to go until the last day it was open! It worked out though and the weather was great!
Preparing-

It's only November 1, but I'm already preparing for Thanksgiving! This is the second year we are hosting so I'm still working on getting the menu down and all the other

intricacies

of it down pat!

Trying-

Have any of you tried Truly yet? It's a hard seltzer and really good! It comes in so many flavors! I don't like beer, but this is a nice single serving alternative!

Feeling-

What is with the crazy cold temperatures lately?! October 1st and it was over 80 degrees and now less than a month later we have tons of snow on the ground! I'm feeling COLD!

Following-

Aveline is becoming super independent lately! Now that she is almost 2 she wants to do everything on her own and hates being carried. Except she won't hold hands or go where she is supposed to. So I'm constantly following her around everywhere!

Other updates- Claire had a great soccer season. She is really starting to understand it all and improving as a player. She loves to play goalie so much! Avie starts 2 year old preschool in a couple of weeks after she turns 2. How in the heck is she almost 2?! My ankle tendonitis thankfully healed after about 2 weeks and I've been running again. I have an 8 mile race on Saturday so hopefully it goes well! It's been wonderful to get back to doing something I love with an amazing group of people!
October Goals Recap
1. Send out invites for Avie's bday- Done! I have the cake ordered and I'm working on the menu and decorations.
2. Make Halloween costume- Done! Obviously this was a priority!
3. Order new kitchen table-

Done! Matt put it together and it looks great! It is a

pedestal

table that seats six instead of our little 4 person table before. It also has a mixture of white and darker wood that looks nice in our kitchen.


4. Buy fall bulbs- Done! Although I need to get them planted. It snowed before I had a chance.
5. Get family photo session scheduled- Done! We had our photos last week.
November Goals
1. Complete 10 hours of CEUs-I'm so behind with my continuing education! I need to get started!
2. Plant flower bulbs if weather allows- We had a crazy record setting snow yesterday, but hopefully it melts and the weather warms up a bit to typical temps and I can get those bulbs in the ground for spring!
3. Send out invites for Claire's birthday party- I have Claire's cooking birthday party scheduled, but need to send out email invites. Hopefully our PTA directory is done soon so I can get the email addresses I need!
4. Order Christmas cards- I'd love to get these done before the hectic-ness of the holiday season sets in.
5. Sign up Avie for swim lessons- Avie keeps asking to go swimming and swimming lessons would be good for her again! She loves the water!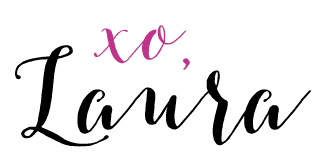 linking up with Anne
&
Gretchen
+
Kristen
,
What's Up Wednesday