I love a good craft or DIY project. It's exciting to have a space for me to organize my supplies and to get your creative juices flowing! If you like crafting, you need the perfect room to practice your craft properly. Ideally, your setup should inspire you to make amazing things. Fortunately, there are a few ways you can create a space that suits your vision. Consider these four tips to help you design the perfect craft room.
A great craft room is one that makes the best use of its space. You can create the perfect area with limited space if you plan it right. You can start by researching what other crafters have done with similar spaces and making a list of the ideas that can work well in your room. You can also identify the elements, such as furniture, fabrics, or wall treatments, that can help you design your space accordingly.
Next, check to make sure you have enough ventilation in the room. With some crafting projects, ventilation is important like with paints, certain glues, or glass etching. For the
installation, repair, and maintenance
of your HVAC unit, consider hiring an HVAC professional who can provide reliable service to make your crafting space more efficient and appropriate ventilation and air flow.
Organize All Your Tools for Handy Access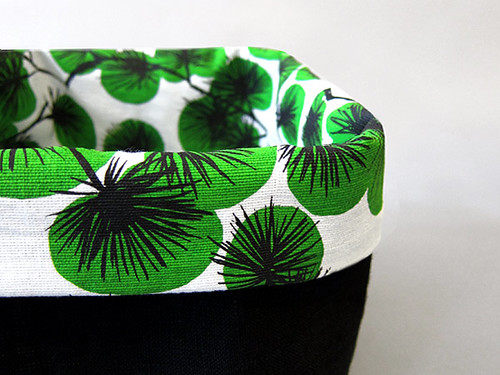 Image via
Flickr
by 'smil
The organization of your craft room should enable you to easily access what you need while you work. Think of the process that you use to develop items during your projects arrange your room to suit that process. You could use organizational solutions like fabric cubes and a desk with a hutch to keep your tools at hand. I have an old clothing hutch I have repurposed with drawers and shelving to help me stay organized! It's big enough to fit my sewing machine and Cricut machine, too. Coding your materials by color and type, using clear storage containers for easily misplaced items, and opting for editable chalkboard labels for your storage boxes are other ways in which you can organize your craft room.
Get Crafty Furniture
The right furniture is a must-have for your space. Something as simple as a corner table with a great design can turn a small area in an apartment into the perfect crafting zone. Do
plenty of research
before investing in a few essential pieces such as a desk with plenty of space or an extra lamp if you need more light at your workstation.
A desk or cabinet that can be opened to create a larger workspace and collapsed to reduce clutter is a canny furniture solution for crafters in small spaces. You can also use multipurpose furniture that can be turned into workstations, displays your crafting tools, and offers storage compartments. I love to have the option of closing cabinets and drawers so that the room looks neat when I am not crafting. Since my crafting area is just off our living room and very visible, multipurpose furniture and storage is key for me!
The perfect craft room can refresh your mind when you look at it. Think of cost-effective ways in which you can make your space beautiful. From displaying pretty crafting tools in glass or stoneware jars to adding a vibrant mural on a white wall, you can use your creativity to make your craft room easy on the eyes and
improve your productivity
.
Now you know a few methods for transforming any room into a haven for your crafting! Most of these tips can be cost-effective too!