Although we've had a busy start to our summer with Vacation Bible School, Girl Scout camp, Safety Town, and plenty of time playing outside, there are still lots of times when my daughters are looking to have something to do. My oldest daughter Claire especially loves arts and crafts and cooking so when the Simply Earth July box came in the mail, Claire made sure to take a peek. She read all the recipe cards and was SO excited! She made a point to ask if the slime recipe and lavender bubble recipe were for me.
This month's Simply Earth box came with Psyllium Husk Powder, a balloon, and 4 essential oils. The 4 essential oils featured in this month's box are:
Lavender: skin healer, stress reliever, deodorizer, pain reliever, helps to calm
Tangerine: fights mental fatigue, relieve stress, helps detox and digestion
Fir Needle: cough relieving, reduces pain, fights fatigue, deodorizer
Sweet Dreams Blend: helps to calm, includes blend of cedarwood, marjoram, frankincense, lavender, and German chamomile
The recipes included were Sweet Dreams Bath, Sweet Dreams Roll On, Lavender Scented Bubbles, Homework Diffuser Blend, Natural Slime, and DIY Scented Stress Ball. We were able to make 4 so far. I'm sure you can guess which two recipes we made first!
It's really nice there were quite a few steps that Claire was able to do by herself like add the ingredients in and stir. The slime has a nice scent to it, but I still make her play with it outside!
Tip: make sure to really stir the cornstarch, water, and fiber well before heating. We had a few fiber clumps that stuck together, but were able to fish them out of the finished slime.
The scented bubbles were SO easy to put together. We used a funnel and Claire poured everything in a clean water bottle herself. It makes really good bubbles and they smell so nice! We are constantly running out of bubbles from spills or when the kids use the bubble gun so have a stock of nice bubbles helps out a lot!
Claire used to have a lavender roll on that she would use to help her sleep. My hubby got it from a hotel when he was traveling for work once and gave it to her. She was crushed when it ran out a while ago. Needless to say the Sweet Dreams Roll On was a hit! She used it immediately! The sweet dreams blend is so soothing, I made one for myself, too!
This is Claire's 'stressed' out face I guess?
The DIY Scented Stress Ball might be the nicest smelling of these, but it was the hardest to make. We were able to mix everything in a glass bottle, but it was hard to get it into the balloon.
Tip: Partially blow up the balloon and keep it inflated while you attach the end to the bottle full of scented flour. It helps the flour go in so much faster and easier! Then once all the flour is in the balloon, carefully detach and and slowly let out excess air (maybe even outside in case it makes a mess).
The Simply Earth subscription box is a wonderful opportunity to begin using essential oils more and making useful and fun items you can use in your home. If you have children, the box is a great way to spend some time with them making things together! Use my
referral link
and my code IDODECLAIREFREE and receive a $40 gift card towards a future box or something else on their site AND a free Bonus Box!! It contains all kinds of little extras to help you make the recipes.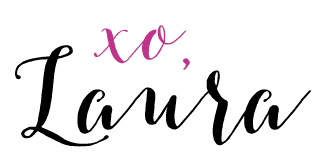 This subscription box was provided to me by Simply Earth, but all opinions are my own (and my daughter's because she wanted to give her feedback, too)!