Well we are winding up the school year with only a week left. We have a lot of fun things planned for summer that I am excited about, too. I'm hoping we can take advantage of a few things nearby like the riverwalk, Centennial Beach, and the quaint downtown with lots of outdoor eating areas and shopping. I'm hoping to check out a few of the many nearby parks, too.
Books I've Read
Where the Crawdads Sing by Delia Owens- Kya Clark is known as the "Marsh Girl" in a small coastal town in North Carolina. She has survived alone for years in the marsh becoming friends with the plants and animals that live in the marsh. But eventually she begins to crave human contact. Two men from town become interested in her. But in late 1969, one of them, Chase Andrews is found dead. The local townspeople suspect Kya. This was my favorite book this month by far. It was clear the author did a lot of research on the region to accurately share about the plants, animals, and landscape of the area. The characters were mostly likable in spite (or sometimes because of) their faults. It kept me guessing and I liked the way the story developed. 5/5 stars
Before the Rain Falls by Camille Di Maio- Della Lee has finally returned home to the small Texas town of Puerto Pesar after serving many years in prison for the murder of her sister Eula. Mick Anders, a disgraced journalist is sent to the town on assignment to get the story behind a portrait of Eula that reportedly sheds tears. While in Puerto Pesar, he visits with Della and she decides she is ready to share her story with Mick. Mick also befriends Dr. Paloma Vega in town to help care for her ailing grandmother and rebellious younger sister. This was another page turner. While I was mostly able to guess at parts of the ending, it didn't really take way from the story. Della's life was fascinating! I'd give this 4.5/5 stars.
What Should Be Wild by Julia Fine- Maisie Cothay comes from a long line of cursed women. She is born with the power to kill or to resurrect with one touch. Because of this power her anthropologist father keeps her sequestered in the manor house that has been in the family for generations that sits at the edge of a mysterious forest. Maisie's father regards her as more of an experiment than a daughter. The locals in the town talk of people disappearing within the forest and emerging with strange stories and confusion. One day Maisie's father disappears and Maisie must venture beyond her home to find him. But the wood calls her home and once back, Maisie must confront what makes her different and begin to understand herself. This was pretty dark for me. It took me back to Honors English dissecting themes and discussing books. The plot delves deep into gender roles and female stereotypes and what happens when women don't or can't conform. Overall it was okay, but took a lot of mental work to get through because I found myself reviewing each page to figure out what each scene really meant. 2.5/5
Recipes I've Tried
Custard Rhubarb Pie- I love rhubarb and baking with it each spring and summer. We just planted 2 rhubarb bushes so they aren't ready to harvest for a few years, but our sweet neighbors offered to let me have some of theirs. This custard pie was a new recipe I've tried. It was incredibly easy and came together in about 10 minutes (after cutting the rhubarb). We had it with some whipped cream and the tangy flavor was delicious!

Seared Smoked Salmon- My husband made dinner this past weekend and tried a different cooking method for our salmon. He smoked it in his smoker for 20 minutes and then seared it in a cast iron skillet with about 1T butter for about 1-2 minutes a side. It was delicious! No seasoning needed.

Low Calorie Italian Soda- I used to get these at the coffee shop on campus in college as a treat. They aren't great for you though so a lower calorie version is much more appealing. All you need is Sparkling Ice and 2T heavy whipping cream. I actually found a version of Sparkling Ice at Aldis I used. I want to experiment with evaporated milk or fat free half and half to see if I can find an even lower calorie/fat version!
Products I've Been Using
VII Code Oxygen Eye Mask & Hydrating Eye Spray- I have been using the VII Code Oxygen Eye Masks off and on for a few years now. If you aren't familiar with them, they are patches that you place under your eyes that contain Vitamin E, aloe, hyaluronate, allantoin, and sodium PCA to help eliminate dark circles, puffiness, firm, brighten, and hydrate your skin, and minimize signs of aging. If I have an event or am looking particularly tired I like to use these eye masks while I am sleeping. I always wake up looking more refreshed. You can use these masks continuously for lasting effects, but I like to use them one at a time. Just remember not to put any eye moisturizer or serum on prior to using them because it affects their ability to stick and you will wind up accidentally minimizing the dark circles and fine lines on your pillowcase or hair. This time around I also received the hydrating spray to try out. It contains over 90%
of the natural biological ingredient, EOPE, a combination of vitamins, minerals and amino acids. It helps to
tighten and maintain skin moisture, but also help reduce the appearance of wrinkles. To use, you spray from about 6 inches away from your eyes with your eyes closed then use your fingers to lightly press it into your skin.
It is refreshing to use
Currently
Picking-Well we picked up our puppy, Henry this past month. He has been with us for just over 2 weeks. I've never had a dog before so I think it's a learning curve for the both of us. The girls, Claire especially, love him and my husband is pretty happy to have another guy in the house (even if it is a neutered one)!

Going-We have decided to take a summer vacation to Branson, Missouri at the end of June. We have it all booked.

Wishing- I'm wishing our puppy would hurry up and be better about house training. In reality he's learning, but it's a lot of time to take him out every hour or hour and a half. I'm looking forward to when I can trust him not to go in the house and when he can let us know when he needs to go out!

Wearing-Whatever I'm wearing seems to change from one day to the next! The temperature seems to be all over the place! I have been wearing my ABEO wedges a lot lately. The arch support is phenomenal and with my increasing running mileage it is nice to get the extra support on my feet throughout the day, too.

Celebrating- I can't quite believe it, but at the end of June we will be celebrating our 13 year anniversary. Has it really been that long?!

All the Extra-We are all enjoying the warmer weather! Claire and Avie absolutely love to play outside. Whenever it's nice enough we try to spend some time outside. Claire has been working on riding her bike without training wheels and has been making a lot of progress! Claire continues to be the sweetest big sister and loves helping out with both pets (but especially the dog). I think we forget she is only 6. Aveline continues to be the most cuddly troublemaker I've ever seen. One of her favorite things to do is climb on things and then yell, "Hi" at you from the top. But she will come up and give you kisses and hugs all day long, too. She likes to plop herself right in your lap and give you a book. The girl FINALLY learned to say "Mama" this month even though she says at least 15 other words and animal sounds and over 20 signs. She loves me though!
May Goals Recap
1. Make covers for my instastories- Done!
2. Apply for Social Fabric campaigns again- Done! I applied for some Influencer campaigns and a few Social Fabric campaigns, too.
3. Plant some flowers and bushes- Done! I have 8 planters done (4 in back and 4 in front) and the perennials I wanted in the ground, for now anyway. I have long range plans!
4. Reserve a condo for summer vacation- Done! We rented a condo in Missouri this summer in Branson. It looks really nice!
5. Get estimates for microwave drawer- No, but not for lack of trying! I've called 6 contractors and can't seem to get a call back or anyone to come out. Maybe because it is a small job? But we are the type of people the continue using the same contractor so in the end they are the ones missing out because we eventually want to retile our first floor and get some wainscoting done, too.
June Goals
1. Sign up for a 5K- I've been running 4 miles 3 days a week and have been trying to increase my pace, too. It's time to continue to challenge myself with a 5K!
2. Post clothing for sale...somewhere- I have a huge pile of clothing in the spare bedroom closet. Most of it is pretty nice and I don't want to donate it all. I've posted about half on Poshmark and sold a few things, but want to sell more. I'd like to try Facebook Marketplace or somewhere else to see if I can sell some of the pieces. I'm not looking for much, typically around $10 or less a piece.
3. Try to get those microwave drawer/cabinetry estimates- Please call me back contractors! Pretty please?
4. Start getting photos together for printing for scrapbooks- Ok, no judgement zone. I stopped scrapbooking when Claire was 6 months old. So I'd like to get the next 6 months organized and maybe even printed.
5. Replant all the flowers destroyed in hail storm- So I finished this post Monday morning and took photos of our flowers. That afternoon we had a crazy hail storm with high winds that literally leveled all the plants (pots and in the ground) and broke all the screens and downspouts on one side of our home. It could be so much worse though! Hopefully we can get it looking back to normal in June!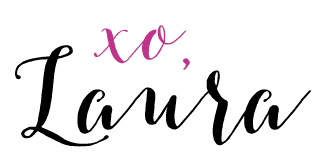 linking up with Anne
&
Gretchen
+
Kristen
,
Sunday Showcase
,
What's Up Wednesday