I hope everyone has had a wonderful April! I hope May's weather is a little more stable than April's though. From the high 70s to snow I am getting whiplash from the back and forth. Thankfully our most beautiful day was Easter when we were able to spend time as a family outside. God certainly was smiling down on us that day! It's been a busy month with Matt traveling a lot, but hopefully May is a little quieter. I am actually heading down to Naples with him this weekend and early next week while my in-laws take care of the girls. I'm hoping for some blogging time, reading by the pool, and maybe even shopping! Here's what else has been up with us throughout April.
Products I've Been Using
AU-Rate

It seems like every season new styles of accessories and jewelry starts trending. I'm as guilty as anyone else for buying new piece each season. It's fun to experiment with bright colors and large statement jewelry! But I always turn back to the classic pieces. I have been slowly building a collection of quality, classic pieces made of gold, not just plated. These are the kind of pieces that will last for years and I might even be able to hand down to my daughters one day. AU-Rate is an online jewelry company that provides quality jewelry for lower prices than other retailers. I just ordered my first necklace from them and am now eyeing their beautiful gold rings. There are so many pieces I love!
Jan Marini C-Esta Face Serum &

Antioxidant Daily Face Protectant

I mentioned in my review of Microglo that I had some discoloration from our time in Arizona even though I had on sunscreen. I shared I was trying out a new serum and a moisturizer with a higher SPF I received to try out from Brandbacker. I've been using it for just over two weeks and I thought I would share before and after photos.
Besides the fact we can agree that I look really tired in the mornings, I do see a significant difference in my forehead and upper cheeks. The spots have faded a lot. I have been using the C-Estra serum in place of my regular vitamin C serum and the moisturizer in place of my daily moisturizer. The serum is a little gritty in texture at first, but dissolves on the skin. It has a pleasant citrus scent. I'm really pleased with the difference and plan to continue using it.
There are a few spaces in our house that we wanted to add more wall decor. I don't like to buy just anything, most of the art and prints in our home have a meaning behind them. It brings a smile to my face every time I walk past a family photo or painting we bought on vacation. Our house is filled with wonderful memories! We wanted to get one of our photos printed on a larger scale from one of our trips to Ireland. Collage.com was kind enough to offer me a print. To get something a little different than a canvas, I decided on an acrylic print. The website was so easy to use! I was able to upload my photo and adjust the margins easily. It came in just over a week and was packaged securely. Both my husband and I were very impressed with the quality and look of the finished product. The acrylic print has almost a translucent quality that makes it look more three dimensional compared to a flat canvas print. My husband said it was very easy to hang and it sits on the wall sturdily. If you have some beautiful family or vacation photos you want to immortalize on your walls or even give as a gift, try out an acrylic print! They are beautiful and look much more expensive than a canvas one!

Colorstreet vs. Jamberry
A friend of mine was having a Colorstreet party and I got a couple of samples to try out before buying. I decided to use some of my Jamberry nail wraps on the other nails just to compare the application, wear, and removal. I only wore them 5 days, but here are pics right before I took them off. You can see the edges of the Jamberry are starting to lift.

Jamberry (gold color on my nails)-took about 20 minutes to fit, cut, apply, and file down each nail wrap. They are nice and shiny and stay that way throughout. They do not chip, but can start to lift at the edges. You can reapply the edges, but they only stay about a day and then the process needs to be repeated. Removal takes a while and can be done several ways. There is a chance you may damage your nail a bit. You can easily mix and match these as they store pretty well and keep for a long time.

Colorstreet (silver color on my nails)-took less than 5 minutes to apply. The wear a little at the tips, but no chipping. They remove with nail polish remover. It does take a little extra rubbing, but comes off cleanly with no damage to the nail. They don't store well though and can begin to cure even when not applied to a nail while being stored so the potential for waste is higher. I think you get less per sheet, too.

Overall? I know Jamberry isn't being sold right now, but I think I prefer Colorstreet just because of the easier and faster application and removal process. It's nice that you don't need to touch them up throughout the week either and that there is no damage to your nail. I ended up buying a few different sheets and look forward to trying them!
Books I've Read
Dumplin by Julie Murphy- Willowdean Dickson is a self-proclaimed 'fat girl' (aka "Dumplin'" by her former beauty queen mom). In spite of her mother's attempts to interest her in diets, she's always felt has always felt her body was fine the way it is. Her best friend Ellen is an all-American beauty. They have been friends since they were little, but seem to be growing apart lately. Especially when they both decide to enter the Clover City beauty pageant along with several other unlikely candidates. Meanwhile Willowdean's relationship with her co-worker Bo begins to heat up and her confidence in herself and self-worth takes a plummet. This was recommended by several other bloggers that I follow. I'm so glad I had a chance to read it! It's a wonderful poolside or beachside read and I loved the real life characters and problems they all face. 4/5
Coming to Rosemont by Barbara Hinske-

Maggie Martin is a successful f

orensic accountant when her husband, president of

Windsor College, passes away suddenly leaving financial and emotional wreckage for Maggie to deal with. She is surprised to learn he inherited an estate known as Rosemont in the seemingly serene Midwestern town of Westbury. She travels there intending to sell it, but becomes charmed with the estate and town. As she makes the town home, she finds information on town fraud and embezzlement. This book was one I found through amazon prime for free. I can see why it's free. The plot is described as fast-paced, but is so darn predictable. The characters are so flat they may as well be 2-D. It's almost as if she tries to give them personalities by brief episodes where they act differently like when the antagonist has a glimmer of remorse, but in the end it is just confusing. It isn't as if he ends up changing. Then there are pointless paragraphs of narration that don't fit with the story. Why do I need to know the main character makes her bed that morning? I wouldn't waste your time with this one. 0/5
Since You've Been Gone by Christa Allan- Right as Olivia Kavanaugh is preparing to walk down the aisle she learns her fiancé, Wyatt Hammond, has been in a fatal car accident. But Wyatt's car wasn't heading toward the church. He was fifty miles away…with a baby gift in the backseat. Olivia begins researching the clues find out where Wyatt was going that day and why. She also navigates a tense relationship with her judgmental mother and tries to ignore the attentions of a former boyfriend who's moved back home. But when she starts receiving letters written by Wyatt before his death, she must confront a disturbing question: Can we ever know anyone fully, even someone we love? This book was actually pretty good apart from a few seemingly interjected "Come to God" exchanges. I am Christian, I attend church, but I think it can be hard to add religion into a plot seamlessly. Some authors are able to do it well and others not so much. Apart from that I'd say this book was a 3/5.
The Overdue Life of Amy Byler by Kelly Harms- Single mom Amy Byler needs a break. So when the guilt-ridden husband who abandoned her 3 years ago with their 2 children shows up and offers to take care of their kids for the summer, she accepts his offer and escapes rural Pennsylvania for New York City. Amy stays with her close college friend who helps her let her hair down. When she meets a man who becomes more than a friend, she realizes she must make an impossible decision: her new love or her old life. If you are looking for a light-hearted read for summer or a vacation, this is perfect! I thought Amy was relatable and funny and she has a lot of spunk. Amy has built up so much good karma it is nice to see nice things happen to her. 3.5/5
Inheriting Edith by Zoe Fishman- Maggie Sheets has been cleaning homes of wealthy New York City clients so she can make ends meet as a single mother. Everything changes when a former employer dies leaving Maggie a staggering inheritance: a house in Sag Harbor. The catch? It comes with an inhabitant: her deceased friend's eighty-two-year-old mother, Edith who is suffering from Alzheimer's. This was another more light read even though it deals with some more serious subject matter at parts. Maggie was a fun character trying to find her path in life. You can tell she is always trying her best, which is what we are all trying to do. 3.5/5
Recipes I've Tried
Slow Cooker Green Chili Chicken and Rice Casserole- It was a busy month with Matt traveling 3 out of 4 weeks so I mostly stuck to tried and true, easy recipes and meals (fish sticks, anyone?). I only had the opportunity to try out this recipe, but it was a hit! I switched up the ingredients using a can of mild green chilis instead of poblano peppers and red enchilada sauce instead of green (store was out of stock). I also used Velveeta cheese instead of shredded to get rid of what we had in the fridge. But it turned out so good! It's almost like a stew consistency. You could fill enchiladas, tacos, or burritos with it. We ate it with tortilla chips. Matt and Claire were big fans. Avie not so much. What is it with toddlers and rice? Or is it just my kids?
Currently
Admiring-I'm loving all the fun statement earrings in stores and online!

Playing- Baby Shark and all the kid's music. Dinner time can be so hectic when I am cooking, Claire unpacking her backpack and doing homework, and Avie doing her best to try and be held. Kid's music seems to keep them occupied. Unfortunately it also seems to get stuck in your head!

Borrowing- We've been 'borrowing' Easter candy. I mean we are doing the girls a favor anyway. No one person needs that much sugar. Am I right or am I right?

Remembering-Last week was National Infertility Awareness week. This week always makes me reflect back on everything we went through. I am so grateful we had the opportunity to pursue treatments and a successful pregnancy. We've been very blessed.

F

inishing- I'm currently working on finishing Before the Rain Falls by Camille Di Maio. It was a free book on amazon, but it is actually one of the good ones! I'm about 80% of the way through and can't wait to finish it!

Extras: The girls had so much fun on Easter. Avie was able to understand how to search for eggs and she was really excited once she figured out what was in them! The day was so beautiful, too! Claire and I got to go to the Muffins with Mom breakfast this month. It was a lot of fun!
April Goals
1. Sign Claire up for summer camps- Done! She is attending VBS, Girl Scout camp, Safety Town, swim lessons, and a theater camp. It sounds like a lot, but it's for both our sanities!
2. Have a girls' night out- Done! I went indoor skydiving with a friend and met Jill from Doused in Pink for an event this month. It was so nice!
3. Buy a chair for our landing- Done! It's being delivered Friday. We went furniture shopping on our date night Saturday and finally (after a LOT of searching) found the perfect one!
4. Get an Easter tree- Done! I ordered some floral branches and pussy willow branches and we decorated them with a few ornaments we had. It looked beautiful! Next year I look forward to adding a few more ornaments.
5. Set up my scrapbook table- Done! Now I need to start rounding up photos from 5 years ago and getting them printed. Oh boy.
May Goals
1. Make covers for my instastories- I'd love to have more professional looking covers on my instastories and I know it won't take much time. I just need to sit down with a few minutes for myself!
2. Apply for Social Fabric campaigns again- I used to apply for paid blogging campaigns, but stopped last summer when we put our house on the market and were busy with moving. I didn't get accepted often, but when I did, it was a nice extra! The campaigns challenged by blogging skills and creativity which I loved, too. Hopefully I can start applying for them again this month.
3. Plant some flowers and bushes- Our house has very nice landscaping, but there are a few plants I am missing that I would like to add. (Ok, there are quite a few because I love flowers, but one step at a time.) I'd like to plant a magnolia tree, burning bush, and lilac bush to start with. Hopefully later this summer I can get rhubarb plants, more hostas, lilies and day lilies, too. This fall I'd love to plant more tulips and daffodils now that I know where we have them already.
4. Reserve a condo for summer vacation- We are hoping to take a week and rent a condo in Missouri this summer and maybe visit Branson. Next summer we want to go to Disney World so hopefully the theme park in Branson called Silver Dollar City will give us a small taste of what we are in for!
5. Get estimates for microwave drawer- We have a beautiful kitchen, but there is no built in microwave. We do have an empty cabinet though and are hoping we can use the space for a microwave drawer instead. I want to get some estimates this month.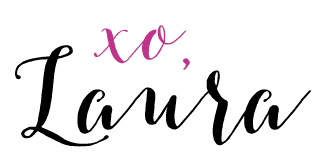 linking up with Anne
&
Gretchen
+
Kristen
,
Sunday Showcase
,
What's Up Wednesday