One step forward and two steps back! I'm writing this post just before midnight a few minutes before it goes live (face palm). Between some sickness in the family last week, travel and spending time with family and not blogging, and my hubby traveling I've fallen a bit behind. And today it's been a perfect storm of school not starting and then Avie waking up after bedtime then waking Claire up and on and on! My apple watch says I've climbed over 30 flights of stairs and 16,000+ steps! So after all the wonders and joy of Christmas and work I did taking down the decorations and organizing you had better believe I still wanted to get something small for myself. I got a little bit of money for a Christmas gift and found this
gorgeous statement necklace
on amazon for only $15! It looks SO much more expensive in person! It comes in tons of different colors, too. I've been building outfits around it for the past few days since it came in the mail. So if you are looking to spend some Christmas cash or want a little extra glam for yourself I would definitely recommend this pretty piece!
The most popular post last week was from
Lisa at Coast to Coast
with her gorgeous dress! Seriously this girl has quite the eye for dresses from Target! She's found so many beautiful ones!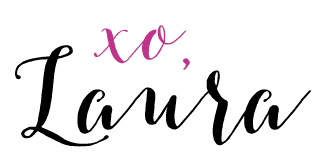 linking up with Style Sessions, Walking in Memphis in High Heels

and

Fashion Canvas, Style with a Smile,
Turning Heads Tuesday, Spread the Kindness
,
Oh Hey Girl,
Color and Grace,
Jersey Girl Texan Heart
,

Style

Perspectives,
Midweek Inspo
Style on the Daily
This Main Life