I feel like January went by in the blink of an eye! I can't believe February begins Friday and already our calendar and weekends are filling up quickly! We are currently hunkered down enduring the insanely cold temperatures (high of -16 and low of -27 with wind chills predicted in the -60s). I am so grateful my hubby gets to work from home today and hope everyone with these temperatures stays safe and warm for the next couple of days!
Reading
Ragged Edge of the Night-
Anton Starzmann was a Franciscan friar prior to the start of WWII. In 1942 his school is closed and he ends up relocating to a small German town in response to an add in a Catholic paper by a widow who is seeking a spouse and father figure to help raise her 3 children. Anton learns of an organization of resisters plotting to assassinate Hitler and joins their cause. The SS discovers the plot and Anton decides on a final act of resistance that may cost him his life and the family he has come to love so dearly.
This was a fantastic book and I loved it even more knowing it was based on a true story. I even loved reading the author's notes at the back about how it all came about and differences from the story to what truly happened. I cannot say enough good things about the plot, characters, and setting! It's the best first release book from amazon I have ever read. Do yourself a favor and read it!
Recipes I've Tried
Products I've Been Using
Microglo Dermabrasion Kit- I am so excited to be trying out Microglo. It is an at-home microdermabrasion system. I just received it a couple of weeks ago and have tried it twice since then. As far as microdermabrasion systems go, this one is a really good deal. It's currently only $115 and you can use code LBAMBRICK for another 20% off. I've had a facial with microdermabrasion and it was pricey. Being able to do it at home in only 5 minutes a week is really convenient, especially for a time-pressed mommy like me. The instructions are really clear and there is even a video you can watch to help you. It took me a little bit to get the hang of how to hold it to best to make sure I am exfoliating my skin most effectively. After the first time, I feel like I have the hang of it now. There are 4 different heads based on sensitivity and where you are using it. I used the #2 head. The #4 head is for your body so if you have rough spots you can even use it on those. I took a few before photos just prior to my first treatment. I have some redness, some large pore spots, sunspots near the upper cheeks and forehead and a few acne scars (thanks fertility hormones). I'm 34, so I don't think my skin is horrible, but it could definitely be better. I plan on doing 2 more updates on this, one halfway through and then another one at the end of treatments so compare. Microglo recommends 8-12 treatments on a weekly basis at first and then once a month afterwards for best results. I can't wait to see how it goes and show you all the end results!
Peter Thomas Roth Green Releaf Therapeutic Sleep Cream-

I received this from Brandbacker for free to try out. It's available exclusively at Sephora. This sleep cream contains hemp-derived Cannabis Stavia Seed Oil and green botanicals to help calm and sooth your skin. It also contains 2% Granative Retinoid Complex to help smooth the look of fine lines, wrinkles, and uneven skin tone and 2% of topical melatonin to help your skin revitalize its appearance while you sleep. It also has collodial oatmeal and Vitamin E rich shea butter to help nourish your skin and relieve minor irritation due to rashes, eczema, or other skin conditions. I have used this a few times throughout the week. It's different from other sleep creams I have tried. First of all, it is green. Don't worry though, it blends right in! And there is some texture to it, which may be the oatmeal. It has a little bit of a feeling of a mask or scrub when you first put it on. But I do think my skin looked more refreshed in the morning after using this.
Currently
Anticipating- I had the hardest time with this one, but we just booked flights to Arizona in late March over Claire's spring break. So now I am thoroughly anticipating some sunshine in Arizona with my in-laws in just under 2 months!

Going- We have lots of places we are headed next month. Claire keeps saying she can't wait until February because there are lots of fun things. She has her Star Student presentation, Daddy Daughter Dance, a baptism in Wisconsin (just Claire and I are going and we are staying at a hotel with a little indoor water park), and a few other things.

Making- Claire and I have been working on some Valentine's Day decorations that we are looking forward to finishing!

Watching- I'm excited many of my typical shows are back on after their winter break. I love This Is Us, The Good Doctor, and Grey's Anatomy (yes I still watch it).

Wearing- I have been wearing all the cozy sweaters! It's been so bitterly cold lately I am in need of All. The. Layers.
All the extra- Claire had her birthday this month. We normally have her party a few weeks after her birthday so people can come. I think she loves that it kind of extends the whole celebration. We have now finished Harry Potter books 1 & 2 so she decided on a wizarding theme. It was so cute! We all had quidditch shirts I made and Claire was in full costume with her robe, tie, and headband. Our local YMCA did an amazing job turning their silly science party into a Harry Potter theme. Avie has been quite the daredevil this month grinning away as she tries to stand on top of her slide, climb the couch, and stand on Claire's little kid table. There is not enough child proofing in the world! But dang that girl makes me laugh out loud every single day!
January Goals Recap
1. Visit a shelter and adopt a dog- Our weekends have been way too full and Matt has been traveling too much. I think it will happen when it is right for our family. I don't want to push it and stress ourselves out trying to make time caring for a dog. I do think it will happen this spring though.
2. Sign up for an activity with Aveline- Done! I've gotten her signed up for swim lessons that start next month.
3. Go to the Y 1-2 times a week- Done! I have gone anywhere from 1-3 times a week and it's been going well! I feel stronger already!
4. Get a massage- No. I had this scheduled for Monday but they cancelled on me. I have had the last 4 separate appointments get cancelled on me. It's so frustrating when you get all prepared and line up schedules only to have to do it all over again!
5. Learn how to schedule social posts on Hoot Suite- I haven't had time to look into this. Oops!
February Goals
1.
Update my About Me
- Well that completely fell off my radar! I need a newer photo and blurb!
2.
Decorate my hutch
- I just got a hutch that I am using in our upstairs landing. It is a gorgeous antique china cabinet that was refurbished. I plan on using it to store some of our books and other odds and ends. Right now it's sitting empty and I REALLY want to get it looking pretty. Eventually I want to add a little arm chair to the area with a table. It will make the cutest reading nook!
3.
Get the massage scheduled-
Hopefully I don't get cancelled this time!
4.
Set up my scrapbook table and get some photos printed
- I'm really behind in scrapbooks so I'd like to take it 6 months at a time. The first part is just to round up all the photos and get the first 6 months of photos that I need to scrapbook all printed out.
5.
Read 2 books
- I love to read and haven't been able to read as much as I like. I'd love to start making a little more time for that.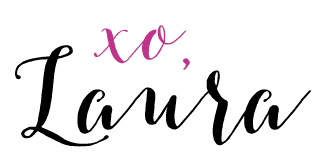 linking up with Anne
&
Gretchen
+
Kristen
,
Sunday Showcase
,
What's Up Wednesday