All of the sudden the weather has turned bitterly cold here. We've been lucky to have a pretty mild winter so far. I knew we were going to get a drop in temps soon so I had the foresight to order a few new cozy tunic sweaters from
SheIn
and they just arrived! I was really excited about the relaxed fit of them all. I only had a few tunics and they, along with a pair of leggings, have been my go-to when I've had busy days. I've seen
this sweater
on a few other bloggers and it did not disappoint! I got it in the green and it's a really pretty emerald shade in person. I ordered a size large, but I definitely could have gone for a small or medium, I just wanted the extra length and honestly the difference in inches between the sizes wasn't that big anyway. This tunic is right on budget and you can get an extra 15% off through 3/31 with code
Qidodeclaire15
!
I wanted to apologize! For some reason the most popular blogger from last week's post didn't show up even though it was in my draft. So I am including both in this week's post!
Last week's most popular post was from
Carrie at Curly, Crafty Mom
. I've been a follower of hers for a long time and love her cute, casual style and addition of pink to this outfit!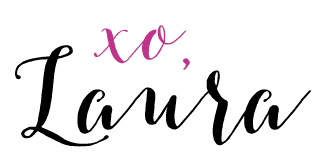 linking up with Style Sessions, Walking in Memphis in High Heels

and

Fashion Canvas, Style with a Smile,
Turning Heads Tuesday, Spread the Kindness
,
Oh Hey Girl,
Color and Grace,
Jersey Girl Texan Heart
,

Style

Perspectives,
Midweek Inspo
Style on the Daily
This Main Life