With the weather finally changing I probably should not have gotten this sweater, but with all the pretty embroidery I just could not resist. And last Friday when I was looking for what to wear this sweater was perfect with my go-to jeans and a pair of loafers. We've still been having some cool days here and there so it worked well as an in between weather outfit. I added my new (to me) bag and was out the door in minutes. It's funny how much time I spend getting other people ready and how little time I spend on myself most mornings. Pieces like this embroidered sweater need very little, if any accessorizing and save me so much time! You can pair it with a plain pair of bottoms and look cute without any effort. This sweater only comes in one-size currently and I would say it's about equivalent to a medium, maybe a large. I liked the relaxed fit so while I typically wear a size small, I like the way it fits me.
Today I am collaborating with Ada and many other beautiful bloggers to celebrate her birthday. We all dressed up for the occasion, too! Make sure you stop by her blog to check out all the other glam looks. Here is what Ada has to say:
Every year that I have been blogging, since I became a mom, I thought it would be fun to have a Blog Birthday Party on my blog, including other fashionistas and blogging friends. It started in 2013 and this is the 6th year of this fun birthday tradition. When I first started it in 2013 as a beginner, I invited my closest 5-6 blogging buddies who came to visit, read and comment my blog on a daily basis. Over the last 3 years this fun party has grown and it has become a two-day celebration. This year I am joined by another 20 fashionistas who I am lucky to call my friends and who are all super stylish to boots. A lot of these ladies have been celebrating my birthday with me on the blog other years too and I am very glad and flattered to see them return. Thank you beauties for making this tradition super fun, joyful and fashionable once again! Cheers with a Pinot Noir! Here is to another year of getting older and hopefully wiser!!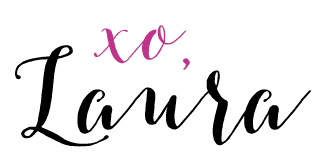 linking up with

Thursday Fashion Files Spotlight Weekly

,

High Latitude Style, Thursday Moda, A Labor of Life, Chic and Stylish ,
Fas
hion Frenzy
,
Rachel the Ha

t

,
Friday's Fab Favorites
,
Fun F
ashion Friday
,
Fabulous Friday

,

Posh Classy Mom

,

On the Edge of the Week

,

Fancy Friday, Ginger's Linkup,
Mix
it Mondays
,
Oh to be a Muse, How I Fall, Shoe and Tell, Start the Week Stylish, Hello Monday, On Mondays We Link Up,