I'd meant to get this post up yesterday, but unpacking and getting settled at home again got in the way. That's life! We had a wonderful and relaxing time in Arizona over the past week. We were able to get a straight flight from Milwaukee to Phoenix both ways which made the travel much easier. Many times when we fly, we leave from O'Hare airport in Chicago because it has more flights and can be cheaper, but I'm so glad it worked out that Milwaukee had better flights this time. A 15 minute drive to and from the airport versus an hour and 15 minutes makes such a difference!
This was the only other outfit photo I managed to get while in Arizona. The weather was beautiful during our stay with temperatures in the 80s and low 90s during the day and much cooler at night. It was so nice to be able to wear some shorts! I just got this pretty yellow blouse last month at ThredUp and thought the sunny color would be perfect with my elephant print shorts. It was so appropriate that the
Ageless Style Linkup
featured yellow because I agree it's an under worn color! I love it paired with blue and turquoise. I even did a
How To Wear Yellow
post a while ago! It doesn't have to be a hard color to wear, you just need to make sure you find the right shade of it.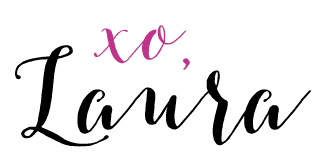 linking up with

Thursday Fashion Files Spotlight Weekly

,

High Latitude Style, Thursday Moda, A Labor of Life, Chic and Stylish ,
Fas
hion Frenzy
,
Rachel the Ha

t

,
Friday's Fab Favorites
,
Fun F
ashion Friday
,
Fabulous Friday

,

Posh Classy Mom

,

On the Edge of the Week

,

Fancy Friday, Ginger's Linkup,
Mix
it Mondays
,
Oh to be a Muse, How I Fall, Shoe and Tell, Start the Week Stylish, Hello Monday, On Mondays We Link Up,