This was the exact outfit I wore when I headed back to work last week. Even though I gave birth to Avie on a Thursday I asked to start back to work on a Monday so I got an extra couple days.
Going back to work from such a long absence it so odd. It's nice to see people, but it's hard to pick up the pieces from your substitute. At least when a sub starts, they have your lesson plan. As a speech pathologist I wrote reports about a month in advance and gave my sub a week of lesson plans. I can't plan farther in advance because activities depend on the progress the students make each session. But coming back I went in blind. I had no lesson plans or clue how my students had progressed while I was gone. It makes for a busy few weeks, but I am slowly getting back into the swing of things.
Our school has quite a variety of temperatures depending on where you are. I am often cold so I love my sweaters.
Our winters here are typically bitterly cold so my sweater collection is completely justified. And I wear them from late November through March because of our cold temps (and an April snow shower isn't surprising so sweater season lasts a while here!).
But this year I've been all about cardigans to help me stay warm. After giving birth to Aveline, I've found
cardigans
to be a bit more forgiving both as I was losing my pregnancy weight (still am with those last few stubborn pounds). They help hide the extra weight and because they open in the front, sizing is more forgiving as well. But now I like them because they are so much easier for nursing and pumping. I can wear a nursing tank underneath and still be pretty covered.
This striped cardigan
I just got from Zaful and was perfect for home or work. You can never go wrong with stripes! I wore all black otherwise (mourning the end of my maternity leave I suppose) and added this
cute pom pom beanie
(under $7!). I actually bought black fur pom pom beanies for both of my girls for Valentine's Day so we all match. They look way cuter than I do though!
I was fortunate to be able to pump enough for my first daughter Claire. With Aveline I decided I wanted to do a combination of nursing and pumping and my husband was supportive (I have to give him props because he's pretty much supportive of anything I want). That means the awkward pump-at-work. Thankfully this year I am in my own office and can cover the window and lock the door. But it means hauling my pump to work each day in addition to all the other things I need to carry. When I went back to work after having Claire, I was quite the bag lady! When Motif approached me and asked me to try their
Duo Double Electric Breast Pump
I was intrigued. I had tried a different brand with my first daughter and had purchased the same one again for Avline out of habit. But after reading about the
Duo online
, some of the features made it sound very portable and user friendly for someone who was planning on pumping at work.
I've been using the Duo for a few weeks now and wanted to share my overall thoughts on it, both the positives and negatives.
Pros:
Very lightweight and portable.

This pump is a great size to slip into a tote bag or even diaper bag. It doesn't take up much room at all! Compared to the one I had, this is so much more portable. I don't need a separate bag and can just slip it into my work bag or my tote (like in the photos above) so I don't feel as if I am carrying my entire life's belongings on my back! Even when I am pumping it's so much more portable if I need to move around the room and change a diaper or something. I don't need to grab a whole bag or only go within 5 feet of the outlet. I can grab the Duo (with its rechargeable battery) and move around a bit.

Rechargeable battery.

I love the rechargeable battery so you don't need to be near an outlet or worry about if you have enough AA batteries! You can see how the battery life is right on the screen and charge it if needed. This is especially helpful in my office so I don't need to get down on the ground to reach the outlet under my desk. And you can get quite a few sessions before recharging. I was impressed! I think I was able to pump 5 times before recharging.

Comes with several flange sizes.

The Duo comes with 3 different sizes of flanges. Not everyone is the same size so this is really nice. With other pumps, you get one standard size set and have to purchase another set if you aren't 'standard size.' Having options already in the box when you open it up is much easier.

Quiet pump.

I typically pump in Avie's room when I am at home. Sometimes she is sleeping, but with this pump I don't have to worry about that. It is so quiet, even on the highest setting! It's also nice if you need to pump in a place that isn't really private. This is more discrete.

Programmable

There are three settings on the Duo. There is a massage, expression, and memory mode. I start with the massage mode and with let down, go to the expression mode. You can save the amount of time on each mode with the memory mode making pumping sessions mindless. I really appreciate this feature!

Automatic off

I will be the first to admit, there are times I have pumped far longer than I meant to because I was reading a book, answering emails, or working on a blog post. This has an automatic off after 30 minutes. No need to set a timer, the Duo already has one built in!

Used singly or doubly.

You can use the single or double pumping option.
Cons:
No storage for pumped milk.

Once the milk is pumped, you need to use it or put it in a cooler, refrigerator, or freezer. If you are on the go, having a cooler with an ice pack or two is something you need to remember.

Suction?

I wonder if the suction is as strong as other pumps I have tried. I'll try my best to explain. Pumps have a suction and then release which repeats again and again to draw out the milk. I am used to a strong, but short time length of suction before release. The Duo's suction is longer in time length, but does not feel as strong so I think it gets the same amount of milk out, but I am not sure.When I use it, I typically pump about the same amount as what I typically pump. I do use the highest setting on it and it isn't uncomfortable at all. It might be something I just need to get used to. This would be a better pump to use if you have any pain (blisters, etc.) or get mastitis and need to pump because I find it to be more gentle.
Overall, the pros far outweigh the cons for me. This is a great unit and I was very impressed with it! I am debating bringing it when we head to Arizona next month just because of the portability and rechargeable battery! You can find out more information on it on the
Motif website here.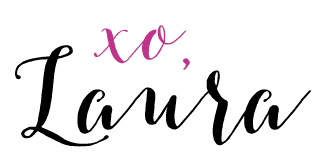 linking up with
Thursday Fashion Files Spotlight Weekly

,

High Latitude Style, Thursday Moda
,
A Labor of Life, Fashion Frenzy,
Rachel the Ha

t

,
Friday's Fab Favorites
,
Fun F
ashion Friday
,
Fabulous Friday

,

Posh Classy Mom

,

On the Edge of the Week

,

Fancy Friday, Ginger's Linkup,
Mix
it Mondays
,
Oh to be a Muse, How I Fall, Shoe and Tell, Start the Week Stylish, Hello Monday, On Mondays We Link Up,
I received the Duo free in exchange for a post, but all opinions are my own.