In some ways having a second child is easier than the first. Why? You know what to expect (generally). You know how things will generally progress and what you need to pack. It was much easier to pack a hospital bag this time around because I knew exactly what I needed. I also had some ideas about what else to bring to make recovery easier.
1. Comfy clothes and new lounge pants/pajamas


2. Nursing tanks and bras


3. Breast pump and pumping bra


4. Nursing cover


5. Nursing pillow

6. Belly wrap


7. Slippers and slipper socks
Depending on how your labor goes, you may be walking around the hospital or your room to help your labor progress faster. I did that during my labor with Claire, but couldn't with Aveline due to the need for continual monitoring. But after delivery I still appreciated having some slippers and nice thick socks to wear around the recovery room. Fleece socks like these are amazing and so warm! I also like slippers similar to these because they are easy to slip on and have tread on the bottom so you don't slip on tile floors.

8. Zip up sweatshirts

Lounge pants are definitely important, but I recommend zip up sweatshirts, too. Whether you give birth in winter or summer, hospitals can get chilly so they help keep you warm. And if you are nursing zip up sweatshirts are much easier to get to the 'goods'. I got mine a size bigger so they fit postpartum and they were perfect! I even monogrammed mine with my Cricut to make them cuter!

9. Flavored water

Staying hydrated is so important during labor and after delivery. But drinking all that plain water can get boring so both times I gave birth my husband and I picked up a variety of flavored waters to bring. Having those available really helped me ensure I was staying hydrated. They are nice to have around after coming back home to help ensure you are getting enough water while you are recovering and nursing, too! Lately I have been loving the Nestle Splash. They have lots of flavors and are really budget friendly! (not sponsored)
10. Lotion
Hospitals are so dry! And your body is wiped after giving birth and losing all that fluid compounding the problem. Not to mention how often you have to wash your hands (10-12 diapers a day is no joke)! I know my skin is constantly parched. I brought some thick shea butter lotion from Bath and Body Works to the hospital with me and it helps! Back home I stash them all over the house, too. I have one in my purse, diaper bag, bedside table, each sink, and by the diaper changing stations we have.
11. Witch hazel pads
Witch hazel pads really help with healing and pain down there after giving birth. The first time around with Claire I made my own cooling pads by pouring a tablespoon of witch hazel into an overnight pad and freezing it. When I was in the hospital after having Aveline, they gave me these pre moistened witch hazel pads with 50% witch hazel and they were great! They help with shrinking swelling and inflammation as well as relieve irritation. These are even flushable and biodegradable, too.
I went through two tubs after delivery.
12. Dermaplast spray
Another thing that helps with the pain and irritation is Dermaplast spray. Make sure you get the 'Hospital Strength' kind. The spray helps with pain and itching after delivery, especially if you get stitches. After a few days they can become itchy and this really helps to temporarily relieve the itch. My hospital provided a bottle for me, but I ran out and had to get more after returning home. It's awesome and helps with pain so much! You can even use it on bumps, and scratches on little ones later on.



13. Lanolin
If you plan on pumping, nursing, or a combination of both,
Lanolin
is necessary. It helps to treat and prevent dry, cracked, or sore nipples and is completely safe to use when breastfeeding; you don't need to wipe it off prior. I've even used it on severe diaper rash, dry patches of skin, or on lips, cuticles, elbows, and heels. It helps especially those first few days while your body is getting used to nursing and you can become especially sore.
14. Nursing Pads
Personally, I feel that we live in a disposable society so I try to be green whenever possible (although that does not extend to cloth diapers, sorry).
Nursing pads
are something that can be easily washed and reused. I find them more comfortable to wear that disposable ones too. Depending on how fast your milk comes in, nursing pads can help with any leaks you may have between feedings or pumpings. Even if your milk doesn't come in that quickly, I find nursing pads are softer against your skin to help with any irritation you may have from nursing and so that lanolin doesn't get on your nursing bra or tank.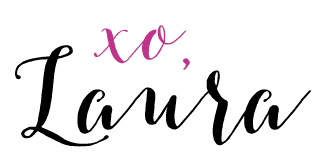 This is not a sponsored post in any way. These are just products I like and have been using and wanted to share!