I hope everyone had a wonderful New Year's Eve and New Year's Day! I ushered it in while sleeping because when your 1 month old is asleep you'd better be taking advantage of that, too! Maybe next year we will do something more fun! I wore this incredibly
soft burnt orange peplum top
from SheIn for a lazy day at home on New Year's Day. Although it's labeled and priced as a tee, it's actually made of much thicker material and is really soft and warm! With temps well below freezing I was appreciative of that! I've been wanting to try out more of this burnt orange color and wasn't sure it would work on me, but I kind of love it!
2015 and 2016 were years that were very difficult for us as a family and I was so happy to see them go. But 2017 was so much more than I could have ever hoped for. We found the courage to try IVF again, had success, and welcomed Aveline in early November. We went on an incredible family trip to Ireland. My daughter Claire learned to read and turned 5. My husband has continued to enjoy his job at work. I am not sure what 2018 will bring for us, but I know if it is a tough year, it will pass and if it is a good year we will have wonderful memories to look back on.
Last week's most popular post was from
Di-alog
and her gorgeous ruffled top and really fun ruffled bag!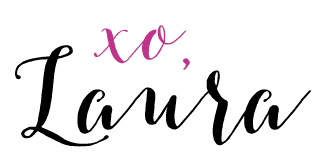 linking up with Style Sessions, Walking in Memphis in High Heels

and

Fashion Canvas, Style with a Smile,
Turning Heads Tuesday, Sandy a la Mode, Spread the Kindness,
What I wore,
Oh Hey Girl,
Color and Grace,
Jersey Girl Texan Heart
,

Style

Perspectives,
Midweek Inspo,GYPO, Style on the Daily