I hope you all had a wonderful Labor Day weekend! We spent the weekend dragging all the baby things out of the basement. We sorted through them all, donated some, and cleaned and organized the rest. I can't tell you how many loads of baby clothes I washed and folded. The baby's room is really coming together though! Now we have the few last little touches to make like redoing the pictures on the wall and getting a few more things organized. There were a few tears this weekend because I was reminded how many times I thought the next time I went through baby things would be to donate the majority of it since we would never use it again. I am so grateful.
Claire spent the last week at her grandparent's house and we surprised her on Friday when she came back with her big girl room. She's moved into our spare bedroom and we have it mostly done now. Lots of changes happening!
While going through my closet, I came across this button up again that I got early this spring (
original post here
) was excited to see it still fit. Thank goodness for 'relaxed fit' tops! I paired it with a pair of distressed jeans from PinkBlush (
worn here, too
) and a comfy pair of flats (
worn here
and
here
). A colorful pair of shoes can really make a difference with an outfit. All remixed items, but these are the types of things I love reaching for again and again!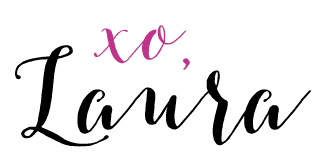 linking up with Style Sessions, Walking in Memphis in High Heels

and

Fashion Canvas, Style with a Smile, J. Petite
, Turning Heads Tuesday, Sandy a la Mode, Spread the Kindness, Tuesday Talk,
What I wore,
Oh Hey Girl, Whatcha Wearing Wednesday,
Color and Grace,
Jersey Girl Texan Heart
,

Style

Perspectives,
Midweek Inspo,GYPO, Royally Waiting, Style on the Daily