Have you seen all the cute tassel and pom pom totes in stores? Totes are so practical, especially for summer when you are lugging around an extra water bottle, sunscreen, and who knows what else. Spare library book? Possibly. Fruit snacks? Definitely. Way too many sunglasses? You can bet on it! And then you add details on them like tassels and pom poms and they are perfectly on trend in addition to being practical while you carry your life around! I found
this adorable straw tote
on Zaful for under $20 and it was the perfect size I wanted. I liked the striped lining, too. But I wanted to jazz it up and add some more color for summer. And it's incredibly easy and budget savvy!
To add some extra color to a tote or bag, grab embroidery floss (or buy tassels), pom pom ribbon (found at Walmart or local craft store for under $5 a yard), hot glue gun, and scissors.
Use the glue gun to glue the pom pom ribbon around the top of the tote bag. Make sure you measure the tote to make sure you have enough! I had just enough with 1 yard to add pom poms around the entire top of the tote bag. Use the embroidery floss to make tassels. Some good tutorials are
here
and
here
. When you have the desired amount of tassels, tie them to a piece of string or string them on while braiding pieces of string together to get a waterfall effect like I did. Then tie it onto the tote handle. I made tassels for each side. It's easy to customize whatever colors and amount you like!
Since I had the embroidery floss and
straw tote
, the whole project cost less than $5 and only took about an hour of my time. And now I have a colorful straw tote perfect for summer!
Have you ever thought about adding your touch to any of your clothes or accessories? I've found some amazing straw tote options for any budget in the widget below!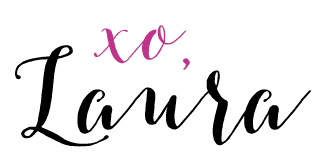 linking up with
Mix it Mondays,
Oh to be a Muse, How I Fall, Shoe and Tell, Start the Week Stylish, The Wardrobe Stylist, Hello Monday, On Mondays We Link Up