Using the same beauty products year round would be like wearing the same type of clothing year round! Your skin and hair are affected by the elements and changes in weather. Some of the things like my toner or sunscreen are great year round, but other products I am switching up or adding. One of those is moisturizer. I want a lighter weight one. I also use hairspray more often to help humidity proof my hair. So I am sharing some products I've been using and my thoughts on them.
Although my skin tends to be a bit more on the drier side, in the summer with the high humidity I don't want a thick moisturizing lotion. I want something lighter weight that can help control some of the oil that tends to come with summer. Recently I had the opportunity to try Revitalizing Lotion B which is an oil control lotion I thought would be perfect for warmer weather. It contains Bad Ischl unique spring water, which promotes nutrients for deep layer penetration. It also has daisy flower, witch hazel, edelweiss extract to help with oil control and balancing oil secretion and sunflower oil and jojoba oil to help moisturize and firm the skin. It does not contain any fragrances, added colorings, or mineral oils. I found the moisturizer to be very lightweight and easily absorbed into the skin. I applied mine right after toner and serum and then waited a few minutes before applying makeup. Overall I liked it and look forward to continued use this season. It did seem to help with oil control especially on days with high humidity and towards the end of the day. At around $42, it is a little pricier, but you only need a pea sized amount so one bottle will last quite a while, especially if you only use it during the day.
I've been fortunate to try a couple Kenra products previously including their Snail CC Cream (review here) and their Brightening Treatment and had good experiences with both. If you are unfamiliar with the brand.
Kenra Professional® is a purely professional brand dedicated to understanding and serving today's stylists. It is their passion to develop superior and reliable results. I received a collection of their hairsprays and was impressed. Typically I do not use hairspray, but during the summer I wear my hair up more often and need the staying power of hairspray in the high humidity environment we have. With all the hairsprays, I really liked their scents, quick drying power, and good hold. I had no flakes with any of them either. Here is more information on each one I tried:
The first is the

Kenra Perfect Medium Spray 13. It is my favorite of the collection because of the touchable hold and high shine. It wasn't stiff, but had good hold.

The second is the

Kenra Platinum HiDEF Hairspray 16. It is perfect for those high humidity days when I want beachy waves. It dries matte and dries on contact, but remains brushable.

Kenra Volume Spray 25 has the highest hold of the collection and adds volume. It is also resistant to high humidity and winds which is great if you live by a large lake or body of water that gets those breezes all the time! This will give you a long lasting hold, up to 120 hours!

The Kenra Platinum Finishing Spray 26 is a firm holding hairspray that

provides maximum control with long-lasting lift and style retention. Its finish is high shine and also humidity resistant. This spray actually helps to extend the life of color.

And finally Kenra Ultra Freeze Spray 30 has a firm hold to define, sculpt, and freeze your style into place. It has a high shine, flake-free finish that is humidity resistant.
There is definitely a spray for any kind of hairstyle you are looking to try this summer!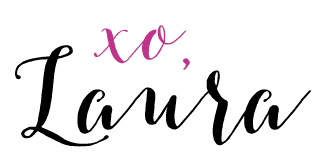 These products were provided to me free for review, but all opinions are my own.