Every day can bring stress on your body. And unfortunately that can come out in your skin. I am always looking for ways to take better care of myself and my body so one of my goals this year is to make some upgrades to the products I use and the way I take care of myself and I am sharing them with you today!
1. More Masks
I have a rigorous skincare regime each morning and night using up to 6 products in my skincare routine each time. I know you may think it's excessive, but I have seem changes in my skin tone and reduction in fine lines since beginning this last year. I don't want to add more products, but I now I want to add in more facial masks to my routine. Masks can really help if your skin is feeling too dry or too oily or to target a specific issue. I have started putting one on when I clean the house Saturday mornings! It's a great way to fit it in, time wise!
2. Better Hand Soap
Um what? Oh yes! As a mom (and someone who works in the schools) I am constantly washing my hands. And in the winter they get soooo dry. It may seem silly, but getting a better quality hand soap can make a big difference with your skin and it does not have to cost a bundle either. I have upgraded my hand soap to a moisturizing hand soap throughout the house and haven't looked back!

3. My Shampoo
I used to spend more money on conditioner. That was the product that made my hair the softest so obviously that was where I thought I should spend my money. Wrong! Shampoo can make a huge difference, too! Just paying attention to the type of shampoo you get can really change the way your hair looks and feels. I am still purchasing drugstore brands, but now it isn't always the cheapest one. I try to get moisturizing ones and my hair has been loving me for it! When you only wash your hair 2-3 times a week, the extra amount doesn't even add up to that much!
4. Upgrading My Antiperspirant
Your antiperspirant is so important! It helps keep you dry, but can also help your skin under your arms.
Dove Advanced Care Antiperspirant offers 48 hours of odor and wetness protection plus added skincare benefits of Dove ¼ moisturizers and NutriumMoisture for softer, smoother underarms. The moisturizers are what have made the biggest difference for me! The skin on my underarms is so much softer! It comes in a nice variety of scents which I love, too. Well worth the upgrade!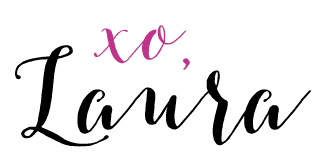 I was selected for this opportunity as a member of CLEVER and the content and opinions expressed here are all my own.