I can't believe it, but this Saturday Aveline turns 2! How is my baby girl almost 2?! Kids grow up so fast. There are so many things that are fun about the stage she is in (not withstanding the fact that she has those lovely stereotypical temper tantrums whenever she doesn't get what she wants). She loves to 'help,' asks for hugs every time she gets a bump, tries to order the puppy around, is obsessed with her big sister, will plop herself right in your lap and ask for a book (again and again), laughs uncontrollably about the silliest, simplest games, gives fist bumps, and is learning to pick up after herself. We are all so lucky to have her in our family! Since Aveline loves music we decided the theme of her party will center around one of her favorite songs, "Rawhide." It's kind of a joke because she circles her hands around and so we started singing, "rollin' rollin' rollin" to her months ago. It's all cowgirl themed with licorice lassos, haystack rice krispie treats, chili, and more! I'll try to remember to take photos and share them next week!
Rollin' onto this outfit, it's another of the skirts from
Aventura
I received. This is the
Lyra skirt
I exchanged for a size smaller and I'm kicking myself I didn't do the same for the other one! The smaller size fits so much more nicely. It's a really thick and cozy skirt. Definitely made to last and comfortable to wear. Add a pair of tights and boots and you are good to go for colder weather! It would be a good option for a dressy Thanksgiving since the waist has lots of give to it! I've worn this skirt with a button up and it's really cute, but I chose to go the cozy route this time and pair it with another knit. Since the sweater is a chunkier knit with thicker yarn they are different enough that it works. How fun is it that you can adjust the slit on the skirt, too?! All the way zipped for church or work and then show some extra leg later in the evening! Haha!
Hope you all have a wonderful weekend!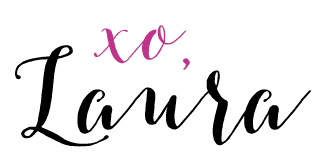 linking up with

Thursday Fashion Files,

High Latitude Style, Thursday Moda, A Labor of Life, Chic and Stylish , Trendy Thursday,
Fas
hion Frenzy
,
Friday's Fab Favorites
,
Fabulous Friday

,

On the Edge of the Week

,

Fancy Friday, Lizzie in Lace, High Five for Friday, DisisD,
On Mondays We Link Up, Weekday Wear