1.
Leopard sweatshirt-c/o via amazon
2.
White heels-c/o Jenn Ardor
3.
Snakeskin boots- DSW
$53.17
4.
Cognac booties- DSW
$43.50
5.
Gold hoop earrings-c/o Aurate
6.
Black wedge sneakers- Walmart
$21.65
7.
Plaid button up-c/o via amazon
8.
Leopard color block sweatshirt c/o via amazon
9.
Color block sweater-c/o via amazon
10.
Quarter zip pullover-c/o via amazo
n
11.
Green lace blouse-c/o SheIn
(
worn here
)
12.
Blue floral blouse-c/o SheIn
(
worn here
)
13. Aventura items (
posted and reviewed here
)
TOTAL: $118.32
This time of year through January is always so busy I'm surprised when I actually have time to shop! I picked up some super comfortable wedge sneakers at Walmart while running errands. No regrets there! Only $20 and very comfortable. They come in wide sizes and taupe and leopard, too. They are available online, but are a little more expensive. There are additional colors available though. I found a great pair of cognac booties that I've been wanting for ages and a pair of leopard booties from DSW. Their coupons are so amazing! I'm grateful for all the cozy c/o items I've received this month, too. Between party planning for Avie's bday, making costumes, planning family photos, it's been fairly crazy! Next month I'm not looking to buy anything, but I'm still keeping my eye out for a grey wool dress coat for winter. If you have any you would recommend let me know!
I hope you all have a happy and safe Halloween!
(and for you in Illinois, a semi-warm one!)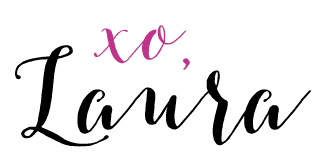 linking up with

Thursday Fashion Files,

High Latitude Style, Thursday Moda, A Labor of Life, Chic and Stylish , Trendy Thursday,
Fas
hion Frenzy
,
Friday's Fab Favorites
,
Fabulous Friday

,

On the Edge of the Week

,

Fancy Friday, Lizzie in Lace, High Five for Friday, DisisD,
On Mondays We Link Up, Weekday Wear