We are definitely back in the swing of school and it's like the summer happened ages ago...even though its warm weather is still hanging around! I found time to start volunteering in the library of Claire's school once a month, running with the Y run club, and managing Matt being gone on quite a few trips. October is only going to be a bigger time crunch with Halloween costumes, planning bday parties, planning Thanksgiving, and squeeing in some apple and pumpkin picking!
Books I've Read
Recipes I've Tried
Slow Cooker Tomato Sauce- Our very sweet neighbors brought over a huge bucket of tomatoes from their garden. I didn't want them to go to waste so I found this very easy recipe to use them up. I made 3 batches and froze them in quart size bags. It's a little thinner of a sauce, but it is very good!
Chicken & Broccoli Stuffed Spaghetti Squash- I love spaghetti squash. The downside is how long it has to bake. So I normally only make it in the fall and winter. I made the chicken prior in the slow cooker and ended up baking it all in a 9x13 pan instead of putting it back in the spaghetti squashes. It's just easier for portioning out and then storing. We all liked it!
Ultimate Peanut Butter Brownies- My daughter has been begging to cook and bake more so we found this recipe to try. It was a little extra work with all the layers, but so good!
Products I've Been Using
I only tried one new product this month. I was sent the
Neostrata Foaming Wash
at the beginning of September and have been using it once daily. It is supposed to help with fine lines, skin tone, and texture. I have seen a difference with skin tone and texture in particular. Less redness and less noticeable sun spots and melasma. While being pricier than a drugstore cleanser, it does work and after a month, there is still well over half left in the bottle.
Currently
Arranging- I took some time this month to put up all our fall decorations and arrange them. I did my fall tiered tray too!
Loving- Now that the weather is starting to somewhat cool off, I'm loving running outside again! I took a leap and started running with the YMCA run club twice a week. It's nice to get to know the bike paths around here and figure out routes for different distances. I love running with people again. And I've already been increasing my mileage, too!
Embracing- I'm embracing my new kitchen set up! It took several months, but our microwave drawer was installed in early September. It's nice to have the extra counter space and it looks SO much nicer than our countertop model!
Purchasing- I think I made the mistake of purchasing a Poopsie for my daughter. She's been begging for one for weeks. It's a toy that contains ingredients to make a slime. This particular one had crazy small glitter that took FOREVER to get off my counter and upholstered bar stools! Parents beware!
Sharing- I'm not the one sharing this month. My daughter is! Claire grew her hair out to donate to Wigs for Kids and donated 8 inches. I haven't shared this, but last year Claire had a few patches on her head we were concerned about. She was diagnosed with alopecia. We were able to treat it and it has grown back, but it's so sweet she wanted to share her hair with others now. I'm so proud of this kid!
Everything else- Claire had her About Me week and got to have Matt come in and read a book. She also finally got to play goalie in soccer and rocked it! No goals past her! She can be a bit timid on the field so I was worried, but maybe she's found the perfect place. Avie is talking like crazy! She didn't talk as early as Claire, but she is making up for it now with 2-3 word sentences. She loves to try and help by getting shoes or throwing things away. It's so cute! Avie keeps pulling her swimsuit out and asking, "I swim?" so I think once soccer season is over we will get her in swim lessons again!
September Goals Recap
1. Start CEUs- I registered for the website, but need to start doing my CEUs.
2. Complete Avie's preschool registration- Done! She starts the Tuesday after her birthday.
3. Get paint estimate- Halfway. I did have someone come, but they are so swamped I didn't receive the estimate back yet.
4. Schedule blogger meet up- Done! We met in Chicago this past Sunday! I got to see Jill from Doused in Pink again and meet Kathrine from Kathrine Eldridge Wardrobe Stylist! It was a great day!
5. Print out photos- Done.
October Goals
1. Send out invites for Avie's bday- We are having a small get together of family on her birthday next month so I need to get those sent out!
2. Make Halloween costume- Claire has decided she wants to go as Harry Potter for Halloween so we have her costume, but she wants Avie to be Hedwig. I have an idea of how I can make the costume, but I need to get the supplies and make some time to do it.
3. Order new kitchen table- We have needed a new kitchen table for a while and wanted one that seats more people. Hopefully we can get a new one this month!
4. Buy fall bulbs- I love how many tulips and daffodils our old home had and want to plant more here. My in-laws gave me a gift card to a nursery so I really want to make time and use it on fall bulbs!
5. Get family photo session scheduled- We normally have family photos this time of year to use for Christmas cards. I need to get that scheduled!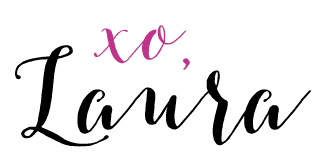 linking up with Anne
&
Gretchen
+
Kristen
,
Sunday Showcase
,
What's Up Wednesday