Last month's essential oils box from Simply was my favorite at the time, but October's box is handing out some competition! It's no secret I like beauty products and like to find time to pamper myself so making these products adds a whole new level of fun to the mix! This month was a box full of autumnal scents. Here is what was inside and what we got to make:
This month's box came with a wick, soy wax, two lip balm containers and these oils:
Cassia- similar to cinnamon, helps to reduce nausea, nourish hair and skin, repel insects, and kill germs
Sweet Orange-aids in boosting creativity, pain relief, and is used in skincare
Balsam fir- help to reduce joint pain
Focus blend- helps with alertness, creativity, and focus
For this month, we were able to make 2 candles, a batch of lip balm to fill 2+ containers, a diffuser blend, roll on, and rice bag.
I love how easy the rollers are to make and use so they are normally the first recipe I make. We use our Happy Joy roll on from last month on the daily! I'm debating on making a few more for some people I know with joint pain.
Next we made our fall blend. First we made a single batch in the diffuser to see how we liked the scent. When my hubby walked in and asked what smelled so nice...like fall... I knew it was a winner! We've been using this all week long. It's lovely!
My daughter was very excited to make the candles next. We don't have a double boiler so we ended up boiling water in a saucepan and adding the ingredients to these glass jars and placing them in the boiling water. Once it was melted we removed them from the water, added the essential oils and the wicks.
Jill
had a cute idea to add twine to the top for an extra fall feel! My husband was burning the Cassia & Orange candle in his office the other day.
I've never made lip balm before and was surprised by how easy it is! Now I have the ingredients I want to try some other essential oils, too. Have a small tin on hand for the extra.
This rice bag is lovely! Now that I am increasing my running mileage, I am going to be using it more often. The heat is nice on it's own, but the essential oils really help so much more. I almost want to get a knee sock and make a really long one for my neck or back!
If you aren't familiar with essential oils and aren't sure how to use them, the Simply Earth subscription box is a wonderful opportunity to begin using essential oils more and making useful and fun items you can use in your home. If you have children, the box is a great way to spend some time with them making things together! My daughter looks forward to this subscription box each month and begs to make the recipes with me the day it arrives. They don't take long and are typically fairly easy to make, too. Use my referral link and my code IDODECLAIREFREE and receive a $40 gift card towards a future box or something else on their site AND a free Bonus Box!! It contains all kinds of little extras to help you make the recipes.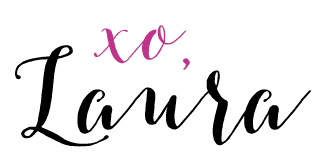 linking up with

Thursday Fashion Files,

High Latitude Style, Thursday Moda, A Labor of Life, Chic and Stylish , Trendy Thursday,
Fas
hion Frenzy
,
Friday's Fab Favorites
,
Fabulous Friday

,

On the Edge of the Week

,

Fancy Friday, Lizzie in Lace, High Five for Friday, DisisD,
How I Fall, On Mondays We Link Up, Weekday Wear