August was such a great month! We enjoyed a few more pool days, Matt and I had a wonderful birthday, and school started up again! It's been a process of getting our home repaired from hail we had on Memorial Day, but we are getting close! Just a few more things need to be fixed outside and hopefully a new AC (we'll see what insurance says about that). I'm just happy all the chaos of inspectors and contractors, and other repairman is almost over. Now fingers crossed we don't have hail like that again!
Books I've Read
I had a few books I was on the waitlist for at our library come through on my kindle so I did a fair amount of reading this month. They were all fairly good, too!
Recipes I've Tried
Chicken Gyros- I'm getting better about remembering to put meat in to marinade a day or two before. This sat in the marinade 2 days. It was really flavorful! Avie liked the tzatziki sauce so much she ate it plain. Haha!
Greek Chicken Salad- We used our left over toppings and tzatziki sauce to make the Greek Chicken salad. I cooked the chicken in the crockpot during the day and assembled it a few hours before dinner so it could chill. A fun way to use up leftovers!
Summer Squash Tart- Our neighbors have an amazing garden and are so generous with their vegetables. We had a lot of summer squash and so I altered this recipe to only use summer squash. It was light and fresh tasting. It would be nice for a brunch, light lunch, or tea!
Banana Ricotta Bread- When our bananas start to go bad I always freeze them to use in banana bread later on. We had a stash in the fridge so I made 2 batches of banana bread this week. We also had some ricotta leftover from the summer squash tart so I googled ricotta recipes and this came up. It's a flavorful bread a little more on the dense side. Delicious with some peanut butter on top!
Products I've Been Using
SheIn makeup palettes (here and here)- These were sent to me not to post about, but just to share my opinion with them. I wanted to share about them anyway. The matte shadows are especially velvety and pigmented. The highlight shades go on really nicely and stay all day. The downside is the glittery shadows, especially in the smaller palette do have some fall out during the day. But for me just trying new colors and eye make up looks they are perfect. Once I get more used to using different colors I'll probably end up buying a more expensive palette.
Philosophy Ultimate Miracle Worker Fix Facial Serum Roller- That's a mouthful to say! I got this to try out from Influenster and have been using it about a week now. I have a few fine lines on my face, but I think I'm more prone to neck and chest lines since I am a side sleeper. I've been using it on my neck and chest before bed and think it's helping a bit. It's easy to use and the larger roller makes it fast. It feels nice and cool, too. The downside is the price as it is a little pricier than I like to spend. It makes me wonder if less expensive options would work just as well.
Currently
Making- One of the activities Claire and I LOVE to do is make things! We bake, we cook dinner, we do arts and crafts. After a busy summer we are finding time to make some of these things again. Avie helped me make banana bread this past week, too! And I learned she can turn on the Kitchen Aide all by herself (face palm).
T

aking- I'm researching local places where you can donate hair. I need to take Claire for a haircut and so she can donate her gorgeous long locks! Claire had some patches of alopecia last winter and we are so grateful they cleared up. Her aunt has more severe alopecia. Claire decided she wanted to grow her hair out to donate. She comfortably has about 10 inches she could donate. I know there are different requirements and hope I can find something with less than 12 because that's a lot of hair on a 6 year old!
Discovering- Now that I am back to running and did a 5K this summer, I am discovering lots of local 5Ks to run! I'm registered for a December 5K and want to do a fall 5K in September. I might try and squeeze an October one in, too!
C

onsuming-I'm actually not consuming! Typically summer is a time when I eat lighter meals and shed a few pounds that I gained over winter, but not this summer! So I'm really trying to cut out snacking because I have a tendency to snack on high sugar/high carb items. I'm trying to drink flavored water instead if I feel hungry. I am still consuming my nightly dessert though! Can't cut that out!
Saving-

We are saving for a few new pieces of furniture! Our kitchen table only seats 4 and is over 13 years old. Our couch is over 10 years old and both of them are showing their age! It's time to replace them. Since we are hosting Thanksgiving this year we are hoping to replace both of them before then. I have the table picked out already!
Andrea got me a citrusy candle, delicious scone mix, and pretty necklace! I've been wanting a necklace like that for ages! Claire and I loved making the scone mix, too which was absolutely delicious!
Carrie got me adorable hair clips, bow earrings, a face mask applicator, and hair mask! Claire is already angling to wear the hair clips ("We can share" she says! haha!). If you don't have a face mask applicator, you should get one! And these bow earrings are so darling and lightweight! I love wearing them!
August Goals
1. Buy new makeup brushes-Done! I got some new brushes and have been having lots of fun with them! SheIn started carrying makeup and sent me a few eyeshadow palettes so it's a nice way to try out shades without a big investment.
2. Print out photos- Just didn't get around to this one. Oops!
3. Go for an outdoor run- Done! Our local YMCA closed childcare this week for yearly cleaning and so it gave me the push I needed. I did a 3 mile stroller run on Tuesday and yesterday!
4. Get clothes listed on Poshmark- Done! And I sold about $60 worth!
5. Plan a birthday dinner & dessert I don't have to make- Done! And so nice! It wasn't anything super special, but I LOVED just sitting back and enjoying the day without spending time in the kitchen!
September Goals
1. Start CEUs- I have until December to complete continuing education units for my speech therapy license. There is a website you can pay for a yearly membership for and do as many CEUs as you want so I want to get a good start on them in September.
2. Complete Avie's preschool registration- After visiting 3 local preschools for 2 year olds, we decided where we want to enroll Avie. Since her birthday is in November they will take her once she turns 2, but she will be in the 2 year old room for 2 years. I'm excited for her to begin and have more exposure to kids her age with more structure and planned activities. I think she will love it!
3. Get paint estimate- There are three rooms we would like to get painted some time in the next year. It's not pressing as the current paint colors are fine, but we'd like to lighten it up. I'm hoping to get an estimate or two just to know how much we are talking to get it done.
4. Schedule blogger meet up- I had so much fun meeting up with Andrea, Jill, Caroline, and Michelle this past spring I want to do another meet up! I would like to schedule a meet up in September or October so if you are near Chicago let me know!
5. Print out photos- The goal is to get everything set so when Avie starts preschool in November I can have a few hours each week to scrapbook!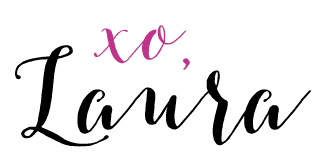 linking up with Anne
&
Gretchen
+
Kristen
,
Sunday Showcase
,
What's Up Wednesday