Summers do seem to be getting hotter, but this doesn't have to stop you from enjoying your cooking, especially when it comes to making your favorite seasonal dishes. Updating your kitchen for summer cooking can help you adjust to weather changes in style. Here are five ways you can switch up your kitchen and your cooking for warmer weather.
Look for Cooler Recipes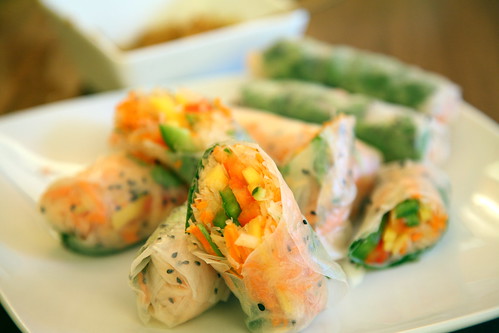 You can swap your heavy winter recipes full of comfort food for summer ones that don't require a lot of oven or stove time. During summer, you'll have access to lots of fresh produce that you can use to make delicious salads, wraps, and sandwiches. Many of these fruits and veggies, like asparagus and corn, that are abundant during summer taste good raw. You can
learn about these summer foods
, combine them with some precooked protein options, and include them in a few no-bake desserts for a cooler cooking experience.
Keep Your Kitchen Cool
Prepping your HVAC system to keep your kitchen cool during the warmer months of the year will help create a comfortable space so you can enjoy your summer cooking. Hiring an HVAC service technician, who can tell you whether you need a new installation, maintenance, or repair, to
check your system
is a sensible step to prepare for the heat and get your kitchen ready for summer. One of our AC vents is right below the sink at my feet when I wash dishes. It definitely helps keep me cool when I've got my hands in hot, soapy water! We also have a ceiling fan in the kitchen that helps keep the air moving.
Introducing a summer vibe into your kitchen is one way of prepping it for the season. Consider replacing your neutral placemats or decorations with colorful placemats to make your kitchen more summery. I added a lemon themed tiered tray on my island for a summery vibe. Planting a few herbs that will help refresh the space and provide produce throughout summer can also get your kitchen suited for the season. I like to switch out seasonal plants on my windowsill!
Choosing appliances that can help you prepare meals without causing your kitchen to get hotter can make your cooking more satisfying during summer. You can start by using small pots that don't carry as much heat as larger options. Prominently displaying and using appliances that don't require you to use the stove or oven, such as a blender, waffle iron, or a rice cooker, are also ways you can cook efficiently this summer.
Grilling out or using a slow cooker are also good options for not heating up your kitchen unnecessarily.
Combining different whole grains such as quinoa and brown rice with summer produce in salads and wraps can lead to healthy meals that are easy to make.
Learning to use grain
can give you more time to simply enjoy the summer, so look for recipes that do delicious things with this ingredient.
Cooking grain during summer is a good idea because once grain is prepped and placed in a rice cooker or stove, it cooks itself. Making enough grain for a few meals and storing it in the fridge can give you more time to prepare tasty sides to have with that grain at each meal.
Making a few of these changes, like finding some recipes that you've never tried before, is likely to motivate you and help you enjoy your cooking. Consider switching up your kitchen and your cooking to help you feel more inspired these last few weeks of warm weather!