Happy 4th of July everyone! I hope you all have a safe and relaxing day!! We are spending it at the pool as a family. I wanted to pop in and share the recent Fashom styling box I received last week. There are so many styling box options out there to choose from. It's nice if you want to try new things or don't have time to shop for yourself. They make great options if you don't live in or near a location that gives you options to shop at a brick and mortar store, too. But I've actually never tried a styling box! I think I must have control issues and like to search for and know exactly what I am purchasing and for how much. But that means I might be missing out on things that a stylist can see would be flattering on me or suit my lifestyle. So when Fashom reached out to me I was intrigued to say the least. I really try to shop on a budget and after looking at their price points I was really pleased. Not to mention there are nice discounts for purchasing multiple options. If I had purchased all of these items it would have only been $152.60. You get a 30% discount for purchasing the entire box and 25% discount for purchasing 3 or 4 items. So here is a breakdown of what I was sent!
M&G Monogram Paris Open Back Top $36
This top was really cute! I'm wearing a size medium and probably could have sized down, but tying the back a little tight makes it fit well. The back lace and tie detail are really cute and could show off a fun bralette. For $36, I thought this top was priced right. But I do have 3 other pink floral sleeveless tops in my closet so I ultimately passed on this one. Verdict: Returned
Andree By Unit: High Neck Embroidered Blouse $54
This kelly green top is very lightweight and so pretty in person. I'm wearing a size small for reference and I think it fit TTS. It's made of a breathable material, but not sheer. It was the most expensive in the box, but my favorite item. I don't have any tops in this pretty shade. So this one ended up staying with me. Verdict: Kept
Moci by Purple Rain Floral Fit and Flare Dress $46
Initially I really liked this dress online, but in person it was a little more tropical of a print than I normally go for. That said, it was so flattering! It is made of a stretchy, breathable material that was very comfortable to wear. It also is more fitted to the chest, but then flows out so when you eat to much ice cream (guilty). I'm wearing a size small for reference and it fits TTS. Although the print was not my favorite, I still liked that colors a lot. And the fit was what had me with this so it stayed with me. Verdict: Kept
Gilli Wrap Chiffon Floral Print Dress $38
I know how many bloggers and stylists tote the pros of wrap dresses, I just never found them to be very flattering on me. I have a rectangular shape and not much waist definition or curves. Anything that emphasizes the waist or is fit and flare to show off a smaller waist doesn't really do much for me. I find sheath type dresses to look better. Still, I found the short sleeve style and ruffles at the chest to be really fun! The small floral print and soft green background also caught my eye. This is a classic style I can see myself wearing for years and while I don't think it is the most flattering, I also don't think it is unflattering. So I decided to give the wrap dress a chance in my closet! I'm wearing a size medium and would say it fits slightly on the smaller size, but not an entire size smaller. Verdict: Kept
Blue Pepper Surplice Stripe Jumpsuit $44
I love me some jumpsuits! This striped one is quite a bit more bold than I typically go for, but I wanted to push myself out of my comfort zone and try something new. You never know! The horizontal stripes and colors kind of give a little bit of a 70s vibe. I'm wearing a size small, and think it fits TTS. It felt comfortable on, but the large sleeves and wide legs made me look wide all over. Ultimately between the fit and the colors this one ended up going back. Verdict: Returned
Overall, I kept 3 pieces. Two dresses and one top stayed with me and I paid $103.50 for them all. The other two pieces went back. I'm pretty happy with my experience and open to trying it again. These are all pieces that I probably wouldn't have tried for myself and it was a nice push to get a little out of my comfort zone. My experience with Fashom was good. During the process I asked the stylist for more choices initially and needed a box extension. Both times communication was quick and I had a positive experience with them.
Here are some other details about Fashom:
You get to preview choices from your personal stylist and choose which items you want to try on.

The discount program consists of receiving 25% off for keeping 3 or 4 pieces, and 30% off for keeping all 5. Your first styling session is free (not your first box, just the $15 styling session). After that, the styling fee is only $15 but if you decide to keep anything in your box it will be credited back to your account. There is a referral program as well, where if anyone uses your link, they will receive $10 and you will receive $10.

Fashom donates $1 to

Second Chance Rescue NYC Dogs

for every box we send out.

They try to promote body positivity and self love; they want women to celebrate themselves exactly the way they are.

They recently introduced private video chats with the Styling Team for customers to understand your personal style.

NO subscription service, request when you want, how often you want.

There is a $50 hold on your credit card for first timers but it

is not permanent, you will receive it back once you receive your box.
If you sign up & request your first session using my referral link before 7/18/19 you can get a $10 credit now it's $20! just until 7/15!! AND you will be entered for a chance to win an ADDITIONAL $50 in credit from Fashom! With the initial $15 styling fee currently waived what do you have to lose? It's a fun way to spice up your wardrobe and try something new!
*
Disclaimer: Drawing entries valid through 7/18/19. Open to individuals who are 18 years or older and have a valid physical mailing address in the United States. Winner will be selected in a random drawing among all eligible entries received throughout the referral code and promotional period. One winner will receive a $50 credit to FASHOM. Prize will be awarded and/or delivered by FASHOM
. FASHOM
is not responsible for lost or damaged items during delivery. Failure to comply with the above rules will result in forfeiture of the prize. Void where prohibited by law.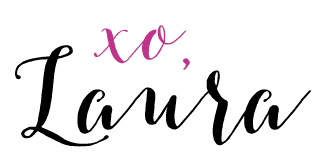 linking up with

Thursday Fashion Files,

High Latitude Style, Thursday Moda, A Labor of Life, Chic and Stylish , Weekly Style Edit, Trendy Thursday,
Fas
hion Frenzy
,
Friday's Fab Favorites
,
Fabulous Friday

,

On the Edge of the Week

,

Fancy Friday, Lizzie in Lace, High Five for Friday,
How I Fall, On Mondays We Link Up, Weekday Wear, Blog Giveaway Directory
Thank you to Fashom for sponsoring this post and providing credit to me to choose clothing from this box, but all opinions are my own.