We are currently enjoying vacation in Missouri this week and getting in lots of time outside at the pool and doing fun things as a family. Oh, and eating lots of ice cream, because isn't that what you do on vacation?? Today we are headed to a drive through zoo and maybe get some pool time in. Later this week we hope to go on a prince and pirate themed showboat I think the kids will love!
The Storied Life of A.J. Fikry by Gabrielle Zevin- A. J. Fikry is a bookstore owner on the small island of Alice Island. He isn't exactly the most social person. He lives alone, his bookstore isn't doing well, and he is recently widowed. On top of all that, his rare and valued collection of Poe poems was stolen. But then something happens to change his life for the better. This was a raw, sometimes heartbreaking view of life, but a very true view. We all go through tragedies and A.J. is no exception. He isn't the most likable character at first, but I really grew to care for him and root for him throughout the book. It was nice to see how well developed and well rounded all of the characters were and how they learned and changed throughout the story. 4/5 stars
Valencia and Valentine by Suzy Krause- This book tells the parallel stories of Valencia, a timid debt collector with crippling OCD, and Mrs. Valentine, a 78 year old woman desperate for company. Right before she is about to turn 35, Valencia begins a telephone romance with a man from New York. The only problem is that the man might not actually exist. Mrs. Valentine hires a new cleaner, but what she really wants is to share her life's story of adventure and love. These women might not seem like they have much in common, but life isn't as clear as it seems. This was a fascinating inside look at someone who struggles with OCD. Both of the stories were interesting and I thought the ending of it wove it all together perfectly. 3.5/5 stars
False Step by Victoria Helen Stone - 3 year old Tanner Holcomb goes missing in Denver, Colorado and after search parties initially fail to find him, everyone is worried he didn't survive. Then on a hike, Johnny Bradley finds him miles from Tanner's home. He becomes an immediate hero. But Johnny's wife Veronica despises the pressure of fame, afraid her secrets will be revealed. Then a shocking revelation about Tanner's disappearance is revealed and and Veronica realizes she can trust anything in her life. After reading the description I wasn't sure if I was going to like Veronica at all. I did end up liking her a little, or at least understanding her motivations and reasoning to a point. She has some very hard decisions throughout the story and while I don't always agree with them, I can understand why did what she did. There were a few unexpected twists that really kept me hooked! 3.5/5
Recipes I've Tried
Cloud dessert- I actually had Claire read the recipe and make this and she did a fantastic job! It's a lighter dessert and perfect for summer. It's so refreshing and even tastes really yummy on top of fruit or vanilla ice cream!
Root beer chicken- This is very easy to put together and I made it when my husband was traveling for the week. The flavor was really good and it had a sweetness because of the root beer, but I wish the sauce was thicker. I might add cornstarch next time to see if it thickens up a bit.
Slow cooker pot roast- This was another slow cooker recipe I threw together when Matt was out of town. Definitely decrease the liquid! I could have not added any of the water called for in the recipe. It was very tasty and the meat and vegetables were very tender. I might add a packet of Italian dressing seasoning to up the flavor even more next time. I'll probably wait until fall to make this again though.
Oatmeal sandwich cookies- YUMMY! The whole family is loving these! I made a double batch of the cookies and one recipe of the frosting was enough. The frosting was really runny though so I had to add about 2 extra cups of powdered sugar otherwise the frosting was oozing out of the cookies before we could eat them! Next time I will skip the warm water in the frosting and see if that helps.
Fish tacos- This was based on a recipe I saw. I used prepared guac and made a Sriracha and mayo sauce for them. I baked a white fish with Ras El Hanout seasoning and we topped with guac, the Sriracha sauce, cilantro, and mango. My daughter loved these so much she wanted them the very next week! It's nice because you can customize the spice in the mayo sauce by how much Sriracha you add, too.
Easy French silk pie- I don't know if I would say this was 'easy' or 'quick', but definitely easier than the original recipe. It was delicious though! I made it for my husband for Father's Day and he loved it.
Rachel Ray Nutrish Purrfect Broths- I received these to try out complimentary courtesy of Influenster. My picky cat, who won't even eat cooked salmon really enjoyed these and licked every last drop! You can see the seafood in them and so you know your cat is getting wholesome ingredients. If you like to treat your pet every once in a while, these are a great idea!
Currently
Reading- I started Becoming by Michelle Obama about a month ago and it's been taking me a while to get through. Not because I don't like it, but it's a hard cover book so I can only read it when I have my hands free and extra time which is next to never. I often read at the gym on the elliptical. So this poor book has been going a little slowly for me. Hopefully I can finish while on vacation!
Enjoying- A blogger meet up! The beautiful and incredibly sweet Andrea of Living on Cloud Nine organized a blogger meet up while she was visiting Chicago with instagrammer Michelle Charlee. I got to see Jill from Doused in Pink and meet instagrammer Caroline. We ate at RPM Italian (YUM!) and then headed to Gilt for drinks afterwards. If you want to read more, Andrea did an amazing post on it here. It was SO much fun and I'm glad I got to meet these amazing, beautiful women!
Finding- I love doing crafts, but don't often have enough time. But lately I've been finding the time! I had been given some Lily Pulitzer inspired heat transfer vinyl about a year and a half ago. I used a little last summer to make a monogram tank and seahorse tees for the girls. But I made a monogram tee for me and a couple of other tank tops. I also made another seahorse tee for Avie (she outgrew her old one) and 4th of July tees for the girls. It was so fun!
Saving- I'm going to try and put a positive spin on this one! We had a hail storm over Memorial Day weekend which meant roof damage, window screen damage, gutter damage, plant damage, patio furniture damage, and paint damage. Bummer, right? But actually although it's a hassle, insurance is covering almost all of it (apart from our poor potted plants which were pretty inexpensive to replace comparatively). So we get new roof, screens, gutters, etc, for our deductible! I am going to say that is a win because when I see the bottom line, we are saving a LOT.
Tasting- On our recent date night, Matt and I walked around downtown Naperville a bit. We got a sample of David's Tea and like it so much we headed in. I am a big tea drinker so I got a box of different teas from them. It's been really fun trying the flavors I picked out. So far they have all been delicious!
June Goals
1. Sign up for a 5K- Of course then I did something to my hip. I've still been working out, but I can't run. Darn it! I signed myself up for a July 5K in 2 weeks so hopefully I can jog it and not hurt myself further. Claire is doing the kid's sprint, too!
2. Post clothing for sale...somewhere- Halfway done. This was a big task. I had quite a bit of clothing that I had accumulated. I got all my maternity clothing posted on Poshmark and made about $70 this month! I hope to get all of my other clothing posted in July.
3. Try to get those microwave drawer/cabinetry estimates- Done! Instead of a contractor, I tried a local handyman. He knows a carpenter who was able to come over and get me an estimate. I am so excited to get this started and get my countertop microwave out of here!
4. Start getting photos together for printing for scrapbooks- I passed this task on to Matt and he's had a busy month with work, but will get working on it soon. I hope to have the next 6 months I need to do printed off by the end of July.
5. Replant all the flowers destroyed in hail storm- Done!
July Goals
1. Donate items to Goodwill-There is a growing pile in our guest bedroom closet that needs to be sorted, listed, and donated!
2. Get ultimate milk shake- Ever since I started seeing those crazy milkshakes topped with cookies, whole pieces of cake, and more on pinterest and facebook I've wanted to try one! I found out there is an ice cream place that serves similar ones in the town just south of us. Hopefully we can make it there in July and enjoy an ice cream treat as a family.
3. Make plans for a get together- Life has been busy, but I really want to plan something with another couple whether it is at our house or a date away from the kiddos!
4. Finish posting clothes on Poshmark- I'm encouraged by my recent Poshmark sales and hope I can get the rest of my clothing listed!
5. Tour preschools for Avie- Matt and I decided to enroll Avie at a 2 year preschool 2-3 mornings a week to help with socialization, routine, and fun! There are 2 nearby church preschools we are considering and I'd like to tour them so we can decide. Once I pay registration they will hold her place until she is 2 in November and can start.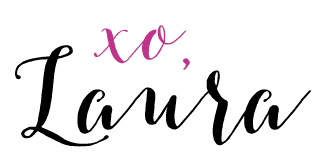 linking up with Anne
&
Gretchen
+
Kristen
,
Sunday Showcase
,
What's Up Wednesday