We are finally getting our roof repaired and other house repairs from the hail storm over Memorial Day weekend. I think the entire neighborhood is getting new roofs! I'm excited to have everything put back to rights. We've also been trying to take advantage of the last bit of summer. The weather has been amazing and perfect for the pool!
Books I've Read
The Dark Bones by Loreth Anne White- Rebecca North has made a name for herself as a detective, but gets called back to her rural hometown when her father apparently commits suicide. All evidence points to a self-inflected gun wound, but Rebecca isn't so sure and begins to investigate herself. In order to truly solve the mystery she must reconnect with her ex, Ash Haugen and their past while the killer gets closer. This book did a wonderful job of building the suspense throughout. I'd give this book 4/5.
The Clockmaker's Daughter by Kate Morton- In the summer of 1862 a group of artists arrive at Birchwood Manor for the summer. It ends a few weeks late with the disappearance of a priceless heirloom and a murder. The owner of the manor's life descends into ruins. In a parallel story over 150 years later, a young archivist in London named Elodie Winslow finds a leather satchel containing a photograph of a young women and sketchbook with a drawing of a gabled house on a river bend. But the drawing feels so familiar. Elodie begins to research the story behind the sketchbook and photograph. I was trying to finish a different book this month, but had this on hold at the library. So when it came up in my queue I had to read it. Kate Morton is one of my top 5 favorite authors. She seamlessly weaves the stories together to the end. It didn't disappoint! I'd rate this 5/5.
Recipes I've Tried
Cream Cheese Sausage Roll Ups-I did a version of these. I switched up the sausage and used Italian sausage, added frozen (thawed) spinach, and made it in a wreath with crescent rolls. So basically I changed almost everything, but it was SO good! Everyone gobbled them up!
Products I've Been Using
Baebody Eye Gel- This was a product I've had on my amazon wish list for a while and when I ran out of my current eye cream I got this to replace it. It glides on nicely, but I'm still unsure if it helps with dark circles. I have pretty dark under eye circles (and not like those you tube beauty gurus claim to have-actually super dark purple ones). It doesn't matter how much sleep I get or how much water I drink I still look like a zombie when I wake up. So I don't really see a difference yet, but nothing has made a difference. I will continue using it to see if there are any changes over the next few weeks. The reviews are all pretty good so jury is still out. If you have an eye cream you love let me know! I'm just wary to try super expensive things because nothing has worked so far.
Currently
Ordering- I've been ordering lots of amazon things, Lilly Pulitzer shorts from Poshmark, an order from LOFT, and thinking about what I will order for my husband's birthday later in August!
Watching- I just finished watching the Bachelorette?! I haven't watched that show since, ever, I think. And for some reason the drama on the previews pulled me in. So I caught up online and have been watching it live the past 2 weeks.
Cooking- I've been on a spree of trying new recipes. Claire had swim lessons until 5:45 the past 2 weeks so I've been making dinner during their nap/quiet time in the afternoon. Pushing myself to get it done early almost gives me extra time to try new things without my 2 girls asking questions and wanting help.
Wondering- I signed up for a 5K in December of this year and now I'm wondering how many more I want to do! Definitely something this fall, but should I squeeze one in during August or September? Decisions, decisions!
Savoring- My oldest starts 1st grade in just a few short weeks. It's hard to believe the summer is winding down already. We are trying our best to savor the last bit of summer at the pool, biking, and being outside.
Everything else- Claire is in swim lessons right now. We joined a nearby pool and many of her friends go there, too. She's working on becoming a stronger swimmer. She also did a Harry Potter theater camp this month. They put on a play at the end of the week. Claire loved it SO much! She also went to the Harry Potter birthday party put on by the Naperville library. A mini fan in the making! Avie has been learning words almost daily. Claire was an early talker and Avie seems to favor using baby signs much more so she still uses a lot of sign language. I look up a lot of signs for her so I can teach her. Her favorites? Chocolate, whipped cream, and ketchup! She is also a little mini-me. That girl watches everything! She tries to get cloths when I am cleaning so she can do the same thing. Makeup? She takes my makeup brushes. Whenever our closet door is open she runs in and gets my heels. Her favorite toy lately is a doll stroller she will either climb into or put a stuffed animal in and push it around the kitchen. And my favorite is how cuddly she is. She will run up with kissy lips to get a kiss and often asks for "up" and then gives me hugs. Love these girls!
July Goal Recap
1. Donate items to Goodwill-Done! Our guest bedroom closet is finally clean.
2. Get ultimate milk shake- Double check! We got one in a nearby town and I got adult one with whiskey at JoJo's Milk Bar in downtown Chicago.
3. Make plans for a get together- Done! We had a get together with nearby cousins last week. We spent time at the pool and then had pizza, homemade ice cream, and s'mores at our house that night!
4. Finish posting clothes on Poshmark- Nope. I sorted it all, but haven't had a chance to list the rest of my clothes. It will be easier now that all our other things are donated and out of the way!
5. Tour preschools for Avie- Done! I toured 2 preschools and like them both. So now I need to make a decision.
August Goals
1. Buy new makeup brushes-I have a few of the staples, but they are old and getting worn out. I'd love to get a better set and start to experiment with contouring, highlighting, and different eye looks.
2. Print out photos- I do scrapbooking 6 months at a time. And I'm 5 years behind! So need to get the next 6 months printed out.
3. Go for an outdoor run- Because I am with my children most of the time, doing an outdoor run is hard. But the treadmill is boring! I'd like to go on at least one outdoor run this month.
4. Get clothes listed on Poshmark- I'm going to try for this one again!
5. Plan a birthday dinner & dessert I don't have to make- My husband and I share the same birthday and typically I make a dinner we both like and a I have stressed myself out trying to make it all perfect for both of us. But then when I get stressed out, I don't enjoy myself. So we are going to go out or order in this year, the dinner and the cake! That way I don't need to be frosting an almond torte or cooking our favorite squash mac and cheese from scratch on that day.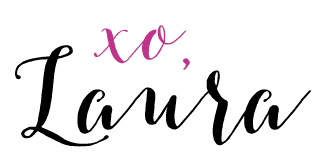 linking up with Anne
&
Gretchen
+
Kristen
,
Sunday Showcase
,
What's Up Wednesday