I don't know about all of you, but I had the most amazing weekend! My husband surprised me last week and told me that I was getting some time away for relaxation and recharging. He had been traveling during the work week for the past 2 weeks (and a lot more just in general). Matt booked me a session at Aire Ancient Baths in Chicago and added an olive exfoliation and massage session, too. If you've never been, I'd highly recommend it next time you you are near a location. The entire place was lit by hundreds of candles. No joke. They were everywhere! I wonder whose job it is to light them all each morning. It must take forever! There are 5 baths that I remember not including the cold baths and 2 saunas. Each one is a different temperature, one has jets, and another has a high salt content so you can float easily. It was amazing going in all the different pools and saunas. The exfoliation and massage experience was very relaxing, too! I left so recharged! Then I was able to do some shopping on Michigan Avenue. For dinner I ate at JoJo's Milk Bar and indulged with one of their amazing shakes and a chicken sandwich. I could have just gone with the milkshake, I was so full! Tomorrow I'm hoping to put together my LOFT try-on during my Mommy's Night Out!
And now onto this outfit. I received this dress recently from SheIn. The floral print with the feminine ruffles and crossover neckline is so pretty! I particularly like the red flower centers. They really stand out against the rest of the print. I immediately knew I wanted to pair it with red accessories. Any excuse I can use to wear these red wedges is a good one! It all looks dressy, but is really comfortable to wear. As far as sizing goes, it does fit TTS. I am wearing a small. Just a heads up, you do need a slip underneath because it can be a little see through. I have a cami and skirt slip that worked well! Don't forget to use code Q3idodeclaire15 through 9/30 for an extra 15% off, too!
Last week's most popular post was from Grace at Color and Grace. She was showcasing the luxury handbag brand Beau Satchel from Michigan, her home state!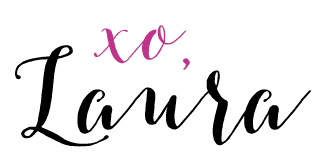 linking up with Style Sessions, Walking in Memphis in High Heels

and

Fashion Canvas, Style with a Smile,
Turning Heads Tuesday, Spread the Kindness
,
Oh Hey Girl,
Color and Grace,
Jersey Girl Texan Heart
,

Style

Perspectives,
Style on the Daily This Main Life, Style Me Wednesday,