Whenever the seasons change, it's fun to pull out your corresponding clothing. It isn't like the end of a season when you are getting sick of those types of clothes and feeling completely blank about what to wear. Sometimes you have completely forgotten about certain items. Kimonos are an item relatively new to my closet. I got my first one when I was pregnant and liked how it looked with shorts or layered over a dress. When I was sorting through my summer clothing a couple of weeks ago I came across that kimono and remembered how much I liked it. I hadn't worn it much since because I don't own many non-work out tank tops. My arms get cold easily. Well kimonos are a darn good solution to that! I recently received this fun
polka dot kimono
from
SheIn
(extra 15% off with code Q1idodeclaire15 through 6/30). It's a little shorter in length which makes it easier to wear (my longer one gets caught on every door knob and drawer pull I pass). I paired it with a simple
black tank
from Aventura and distressed shorts. I don't often wear a form fitting tank like this anymore, but I found the thicker fabric and black color to be darn forgiving. I still felt confident enough that I wasn't constantly adjusting it or trying to tense my stomach muscles (or am I the only one guilty of that?). I hope you are all rediscovering fun pieces and old classics as you sort through your summer clothing!
Last week's most popular post was from Budgetting Belle80 who shared her
Summer Bucket List
. It's a great list of quintessentially summer activities you are guaranteed to have fun doing!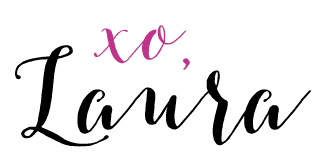 linking up with Style Sessions, Walking in Memphis in High Heels

and

Fashion Canvas, Style with a Smile,
Turning Heads Tuesday, Spread the Kindness
,
Oh Hey Girl,
Color and Grace,
Jersey Girl Texan Heart
,

Style

Perspectives,
Style on the Daily This Main Life, Style Me Wednesday,