I've never been a big beer drinker. In fact I can't really stand it. But wine on the other hand is way more my style! I absolutely love my sweet white wines, especially in summer! One of the interesting features that came with our home is a HUGE wine cellar. And I do mean large for a single family home. Like 2,000 bottle capacity and shelves for additional CASES of wine. Our 30 or so bottles are more than most people have at home, but they look pretty darn pathetic. Even when you add in Matt's whiskeys and our stashes of sodas and bottled water. I don't aim to ever fill our cellar (that would be an investment! Possibly more than our home's value!), but I would like to branch out with my tastes in wine and have a few more bottles on hand. I'd like to appreciate the reds a bit more, including the ones that tend do be a bit more dry.
But I don't really know where to begin with trying out new wines. That is where a wine subscription comes into play! I got a month's subscription to
Through the Grapevine
which is a
natural wine
club. That means their wines are low sulfite, spontaneous fermentation with native yeasts, and are organic and/or biodynamic. They source and import all their wines themselves so they are able to eliminate the 20-50% distributor markup meaning more savings for YOU! They offer red, white, orange, and sparkling wines. All of their wines are from small European producers meaning it is one of the only ways to get these wines! It's a nice way to start out with natural wines, as they can have a very different taste profile, and they ship to 45 states! By using my link and code LBAMBRICK you can save 15%!
So now that you have your wine subscription, what should you do with it? I've come up with some fun ideas to help you enjoy it and make the most of summer, too!
Summer is time to go outside and enjoy that great weather. Why not have fun after the kiddos are in bed and enjoy s'mores at your fire table or fire pit with quality chocolate and a glass of wine?! Better yet, try a cookie instead of graham cracker. Or a peanut butter cup in place of chocolate! Mix it up a bit and enjoy a nice glass of red wine with that tasty treat.
2. Tasting party with friends
Why not share your wine with friends? There isn't a better reason to open up all your new bottles at once! Invite them over make up a charcuterie board and taste the different types of wine you received in your subscription box! Decide on your favorite and what each wine pairs best with.
Look up local musical performances over the summer and make it a picnic! Pack delicious sandwiches, cheeses, fruit, something sweet for dessert, and of course a bottle or two of your new wines! Sit back, sip, and enjoy the music!
4. Experiment with sangria recipes
I certainly can't say no to a summer cocktail and that applies doubly to sangria! There are so many incredible recipes out there so take this opportunities to try a new one! Look at the kind of flavors found in your new wines to find the best recipe to compliment those flavors. Yum!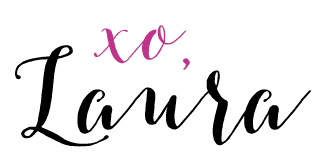 Thank you to Through the Grapevine for sponsoring this post. All opinions are my own.