It kind of kills me to pay more than I need to for things. Like if I stop by a pricier grocery store to pick up a few things I inwardly (sometimes outwardly) groan. It's always a goal to find the best quality for the lowest price. That includes a few things from the Dollar Tree. You'd never guess it, but there are a few things you can get there cheaper than anywhere else. Whenever I go I stock up on some of these items so I always have them on hand and never have to pay extra at different stores. So if you are looking to save some extra cash (summer vacations are coming up soon after all) here are my recommendations! By the way, this isn't sponsored in any way!
1. Notepads-
I love my lists! And it helps to physically write them out and cross items off, too. I have a grocery list on our fridge that I can add to as we run out of things or I think of meals throughout the week. There are some really cute options I've found at Dollar Tree!
2. Thank you cards-
8 thank you cards for $1?! Yes please! When I was working, I would keep a pack in my desk in case families or students brought a gift or card in. They are great after Christmas or birthdays, too! I buy packs of these and their plain notecards at a time.
3. Special occasion cards-
You can get 2 cards for $1! Sure the music playing cards are fun, but I would rather spend money on someone's gift than their card. And when buying cute cards for you kids or nieces and nephews they are perfect!
4. Gift bags & tissue paper-
The Dollar Tree has so many gift bags and they are all the same price. Right after Avie was born in November we had no time to wrap Christmas presents. I went to the Dollar Tree and loaded up on bags and tissue paper. It saved us a lot of time and probably frustration!
5. Glassware and vases-
If you are entertaining, getting gifts, or stocking up your kitchen the Dollar Tree is a wonderful place to get some glassware. I have a Cricut and use it to create stencils so I can etch things as gifts! You can etch the vases with a monogram or even create a set of beer glasses! These have been wonderful as gifts.
6. Car air fresheners-
I am constantly toting my children around and want my car to smell nice when I am inside of it. There is a nice variety of car air fresheners. I buy extra whenever they have them in stock. It beats paying quadruple the price at other stores and I don't feel guilty when I switch them out after a few months or if I don't like the smell.
7. Bins and organizational things-
If you are like me, it helps to have a place for everything and everything in its place. Dollar Tree has some nice bins and baskets you can use to help sort and store your things. I use this to help keep all of our toys and craft things organized, bath toys stored, cleaning products sorted, and store things under our bathroom and kitchen sinks.
8. Bath paint-
Our daughters are BIG fans of fun bath items. One of their favorites is bath paint. The Dollar Tree doesn't always have it, but when they do I make sure to purchase several. It's really cute and washes off easily. I like to get fun loofahs, wash cloths, and bubble bath there, too.
9. Flossers-
What? Yes! I hate flossing, but flossers make it much easier and helps motivate me to do it more often. It helps my oldest daughter, too. They have mint, plain, and fruity flavored flossers up to 60 for...you guessed it, $1!
10. Party decor and themed paper plates/utensils-
If you are throwing a party, make sure you stop by Dollar Tree. They have a large variety of decorations (lanterns, signs, tissue paper balls, banners, and more). There are a ton of colored plates, napkins, balloons, utensils, tablecloths, and cups depending on your party theme and colors.
EXTRAS:
But that's not all! As a blogger I love picking up foam board for that crisp white background in photos. And if you want to switch it up, cover it with marble or wood contact paper! Helium filled balloons are wonderful for parties. There are many different colors and shape options. Some stores will even fill your balloons that you bring in for a cost. I often pick up some stocking stuffers at Dollar Tree around the holidays. And if you are looking for fun items to add to your tiered tray check out their holiday section! I got cute items for the 4th of July this week and have found ceramic items, candle votives and little signs. You can also sometimes find nice craft items, items for prize boxes or goody bags, classroom decor, holiday signs, plates and tupperware (so you don't care if you never get them back), and so much more!
If you shop at a dollar store, what is your favorite item to stock up on?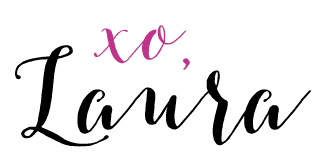 linking up with

Thursday Fashion Files,

High Latitude Style, Thursday Moda, A Labor of Life, Chic and Stylish , Weekly Style Edit, Trendy Thursday,
Fas
hion Frenzy
,
Friday's Fab Favorites
,
Fabulous Friday

,

On the Edge of the Week

,

Fancy Friday,
How I Fall, On Mondays We Link Up, Weekday Wear