Last Tuesday we came back from our week long vacation in Arizona. We stay with my in-laws who live a little outside of Phoenix. This is the third year we have spent spring break there and we seem to keep coming back! It's so much fun and getting that taste of warm weather before we get it in the midwest gives us just enough Vitamin D to push on through the cold early spring!
We arrived there on a Wednesday and our in-laws were dog sitting. Avie had a lot of fun crawling in and Claire was right behind her! Funny story, my parents have a photo of me playing in a dog kennel as a kid, too. Must be in the genes!
We tried to do most of our activities in the morning since Avie still takes naps during the afternoon. One of our first days we went hiking at a national park. We were able to see yellow poppies and a lot of other flowers. The dessert was so beautiful all in bloom.
Can you spot the heart shape?
After our hike we went to a nearby ostrich farm. They had so many animals to feed! Claire worked up her courage and even fed a stingray. There were deer, donkeys, lorakeets, parakeets, ducks, rabbits, sheep, chickens, ostrich, pigs, and I'm sure I'm forgetting some!
Almost every afternoon we spent at the pool. We seem to have a couple of water babies! Some of the other days we went to a market and I got some much needed Mexican vanilla (I absolutely love it for baking!) and my in-laws are kind enough to be bring home a pot of succulents I bought, too. Avie was ready to go with her little purse.
The girls enjoyed themselves at Rustler's Roost one of the nights. I'll be honest, I didn't think the food was anything to write home about, but there were a lot of fun things for the kids like a slide in the middle of the restaurant and cotton candy for every table at the end. We all got to try cactus fries and rattlesnake, too!
Avie had a tough time on the way down, but the ride home was pretty darn easy with her. She loves sitting on her daddy's lap!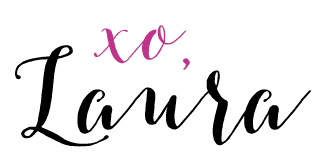 linking up with

Thursday Fashion Files,

High Latitude Style, Thursday Moda, A Labor of Life, Chic and Stylish , Weekly Style Edit, Trendy Thursday,
Fas
hion Frenzy
,
Friday's Fab Favorites
,
Fabulous Friday

,

On the Edge of the Week

,

Fancy Friday,
How I Fall, Shoe and Tell, On Mondays We Link Up, Weekday Wear