I've been missing my heels lately. It was nice to be able to pull them out for work when I worked part time last year, but I look ridiculous in heels with a 17 month old running errands or walking to school so they sit in my closet. Since the weather has been warming up wedges are the perfect solution! I get some extra height and my feet stay nice and comfortable. These blush wedges from ABEO are really nice. I have a few pairs of ABEO shoes and find them to be so comfortable! As a runner, I pronate (when I run, my weight is primarily on the inside of my feet) so I need custom insoles to avoid shin splints and stress fractures. Luckily I don't need insoles in my everyday shoes, but I notice a difference when I have shoes that really support my arches. Both the metatarsal and neutral insoles from ABEO are so supportive to me! Even after fell down the stairs last month and hurt my back, the wedges and slight heels I have from ABEO were more comfortable to wear than my other flat shoes. My mother and father-in-law love this brand, too!
Blush is such a pretty color and pairs really nicely with many other shades. So having blush wedges for spring and summer is a nice way to switch up the typical cognac color most of us gravitate towards. I paired it with a
lightweight darker purple scarf
I just received from Aventura and a
rust colored peplum top from SheIn
(Q1idodeclaire for 15% off through 6/30). I'm loving the color combination!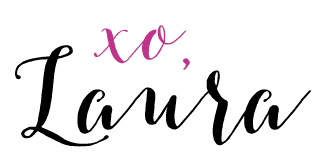 linking up with Style Sessions, Walking in Memphis in High Heels

and

Fashion Canvas, Style with a Smile,
Turning Heads Tuesday, Spread the Kindness
,
Oh Hey Girl,
Color and Grace,
Jersey Girl Texan Heart
,

Style

Perspectives,
Style on the Daily
This Main Life