I want to start off by saying thank you all SO much for your kind words of encouragement and sweet thoughts from my
Friday post
. Overall I am really pleased with how well my preventative migraine medication has been working. So far only one migraine in over a month and it only lasted part of the day. That is SUCCESS my friends! There are very few side effects and I'm on the lowest dose, too. I'm really glad I finally went and talked to my doctor and got on a medication. My back is feeling better. It's not 100% and is still pretty sensitive to the touch, but I can move and bend down and lift things without much pain which is a HUGE improvement. We are currently on vacation until next Tuesday in Arizona visiting my in-laws so I am on relaxation mode (as much as possible with a very active 16 month old). If I'm a little slow commenting back, that is why!
Books I've Read
Last month was not a great month for books, but this month was the complete opposite. I think every book I read completely drew me in! No wonder I found the time to read so much more!
The Good Liar by Catherine McKenzie

: This story follows the life of 3 women after a gas explosion destroys a Chicago building ending the lives of over 500 people working there and injuring many others. Now a year later with its anniversary coming up, how each of these women's lives have changed is revealed and the secrets they've been hiding. This book was

predictable

in some ways and completely surprised me in others. The characters were so interesting and so were their motivations. I've had this book on my kindle for a while and am so glad I finally read it! I'd give it a 4.5/5.

Still Life by Louise Penny- Chief Inspector Armand Gamache of Canada's Sãuretâe du Quebec is called to Three Pines, a tiny village south of Montreal, to investigate the suspicious hunting "accident" that claimed the life of Jane Neal, a local fixture in the village. This series was recommended by Shea and I finally got around to reading the first in the series. It was a good book and I can see how the characters already have some interesting aspects that I look forward to finding out more. I'd give it 4/5.
I'm Fine and Neither Are You by Camilee Pagan- Penelope is barely keeping her head above water working full time as the family breadwinner, wife, and mother. Her best friend Jenny on the other hand, appears to have it all. Then a shocking tragedy reveals Jenny's life is actually far from perfect. Penelope vows to stop just surviving and begin actually dealing with the issues in her marriage. So she and her husband agree to make a list of changes they want the other to make and only have total honesty between them. With this radical idea, Penelope and her husband reveal resentments and secrets about each other leaving them both to question if honesty is really the best policy. What I really liked about this book was that all the issues in both Penelope and Jenny's marriages are issues you see everyday. They are problems that we often overlook in ourselves and others and it makes you question how well other people know you and how well you know others. I'd give it a 3.5/5.
The Forgotten Hours by Katrin Schumann- In her mid-twenties Katie Gregory is living in New York City with an artist boyfriend and good job. She feels her life is finally coming together and her traumatic past is fading. Until her father's release from prison brings up questions about the past. Her father had been serving time for sexual assault to Katie's best childhood friend from 10 years ago. Katie begins to uncover the memories and facts surrounding that night leading her to find out what really happened and learn more about herself, too. This story had me wondering throughout, "Did he or didn't he?" There were a lot of twists and turns that made me keep wanting to find out more. Katie's character is so real and relatable in ways. I'd give it a 4/5.
The River Widow by Ann Howard Creel- In 1937 as flood waters rise, Adah accidentally kills her abusive husband. Fearing retribution from his family, she disposes of the body in the raging flood waters, but also gets swept away herself. Once saved, she must stay with her husband's family as she has no where else to go and she wants to make sure her stepdaughter is taken care of. Adah must plan an escape, but after developing feelings for someone in town she questions everything. This was probably my least favorite of the books I read this month just because I found Adah to take forever to make decisions and follow through. It took her months to follow through with things and make plans so the story is full of threats from her dead husband's family. I'd give this a 3/5.
Where the Forest Meets the Stars by Glendy Vanderah- After loosing her mother to breast cancer and going through her own battle against cancer, Joanna Teale returns to graduate school to continue her PhD work. She is spending the summer in rural Illinois researching nesting birds in a rented cabin. One night a mysterious child appears, barefoot and covered in bruises. She claims she is an alien and sent from the stars to witness 5 miracles on earth before returning to her planet. After many attempts to send her home and call the police to take her home, Joanna reluctantly agrees to let her stay, until she can learn more and get her home. Joanna and the girl become friends with their neighbor Gabriel Nash who helps watch the girl and find out more about her past. Then the girl's dangerous past closes in. This was my favorite book this month by far. I loved following the storyline and how it all ended and what was revealed. I thought the plot to be very clever. I really hope this author pens more books! I'd rate this 5/5.
Recipes I've Tried:
Belgian waffles- We like to have breakfast for dinner sometimes and my mom gave me a belgian waffle mix from Williams Sonoma a few months ago. It was delicious! I wanted to try making my own mix. I used this recipe and it was incredible easy and so good! We all really enjoyed it.
Cinnamon roll cake- I have had this recipe pinned for quite a while and I finally tried it. I used store bought frosting instead of making my own though. We all loved it, especially Avie who kept signing 'more' after her little piece.
Tortellini Soup- This was really tasty. I love it when the whole family enjoys a meal and I was able to give Avie the tortellini and pieces of sausage for her to eat by herself. She gobbled it up! It was really creamy, too.
Olive Garden Gnocchi Soup- I converted this to a crockpot soup. It was pretty good, but nothing to write home about. I enjoyed it more with fresh parmesan on top.
S'mores brownies- I made a version of these with graham cracker crust, box brownies, and marshmallow fluff mixed in. They were good, but I think I would alter the recipe in the future. The marshmallow fluff
Products I've Been Using
Peter Thomas Roth-For the past 3 weeks I've been trying the brand new Peptide 21™ Collection from Peter Thomas Roth which includes Peptide 21 Amino Acid Exfoliating Peel pads, Wrinkle Resist Serum, and Lift & Firm Moisturizer thanks to Brandbacker. The serum and moisturizer can be applied around the eyes and should be used morning and night. The peel pads can be used several times a week after cleansing before applying the serum and moisturizer. There are 21 types of 21 Peptides and Neuropeptides in these products which is unprecedented! It allows the multi-action serum and moisturizer to effectively treat every area of the face and neck to help improve the look of fine lines, wrinkles, elasticity, radiance, uneven skin tone and texture. The serum is packed with a 73% Peptide Complex at clinically-tested levels to target your face and neck so you get results all over. It claims to reduce the look of fine lines and wrinkles. The serum also contains Asian natto gum, that helps improve the look of skin elasticity, radiance, uneven skin tone and texture. The moisturizer delivers intense hydration and leaves skin feeling firm, lifted, and looking younger. The peel pads are packed with amino acids to help reduce the look of pores, uneven skin tone, texture, fine lines and wrinkles. Overall, I like hte products. They are easy to use and the instructions are very straightforward. I didn't see any improvement in fine lines, but I really only have those around my eyes. I do have some lines on my neck that I think were marginally improved. My skin didn't react negatively at all to the peel pads and I liked that they said you could use them on the back of your hands, too (great idea!). The serum was smooth and I only needed one pump for my face and neck. It absorbed easily. The moisturizer was the same way. I only wish it had SPF in it so I didn't have to apply that separately. I'll continue using this.
Fine Chocolate Club- I had the opportunity to try a month's worth of chocolates from the Fine Chocolate Club. The way it works is you get a selection of gourmet chocolates each month (I received 5 bars) for $59.99. You can use code LBAMBRICK for a free trial month. In the interest of transparency, I don't like dark chocolate. So I am relying on my daughter and husband to review the quality of 4 of the bars. The 5th bar was milk chocolate and it was very good! My daughter and hubby fought over the raspberry bar. They thought the chocolate was tasty, but $60 is a little pricey for a monthly subscription in my opinion. A few months might be a fun as a gift or self-indulgence though!
Skinfix cleanser and face balm- I have mild eczema and have had it for most of my life. Most of the time it isn't an issue, except in the spring when my seasonal allergies get out of control and I get issues on my ankles, on the inside of my elbows, hands, and sometimes near my eyes. I got this cleanser and face balm to try out from Influenster just in time! It gets rid of dirt and makeup gently without stripping skin. It removed my makeup really nicely. It is cruelty free and contains no parabens or sulfates. The balm contains 5% Colloidal Oatmeal to help protect your skin against eczema, dermatitis, or rash. I don't currently have eczema on my face, but I do inside my elbows and used a bit and it cleared it up in a few days!
Currently
Experiencing- We are experiencing some wonderful warm weather while vacationing in Arizona for spring break until Tuesday. It's always a relaxing and enjoyable time.

Appreciating- I am so happy Matt planned a really nice date night for us this past month. He got tickets for our favorite Irish band, The High Kings back in December. We had a really nice night downtown with a delicious dinner at Formento's and then walked to see the concert. It was such an amazing night!
Wishlisting- I'd love a few new statement earrings for spring and summer. These and these from amazon are so inexpensive and look really pretty!

Posting- I'll be posting my recap of using the Microglo system soon! I wanted to use it for 12 weeks before I took the after photos.

Considering- I would love a new handbag and am considering making a big splurge in the next few months. I've never purchased an expensive designer bag and am bag about making splurges so we shall see if it actually happens.

All the extra- Claire has started soccer last week and already seems to be having a blast! She has her first games next Saturday. Avie has been loving her swim lessons. She is such a water baby. We are all excited about the warmer weather on the way. I've taken the girls to the park once and they had so much fun!
March Goals Recap
1. Set up my tiered stand-
Done! I have it all set up on my kitchen island ready for Easter. I even got a few things for aa non-holiday themed one and I am brainstorming things for 4th of July or summer, too!
2. Set up my scrapbook table-
Unfortunately not. I would have, but after hurting my back mid month I didn't want to be lifting all my scrapbook stuff and getting it upstairs.
3. Get a pedicure-
Done! I went with Claire to get a Mommy & Me pedicure just last weekend so we are all set for sandal time in Arizona this week!
4. Update my About Me -
Done! I finished this the first week of March.
5. Try a video instastory-
I think in last month's post I wrote to try a live instastory, but I really meant a video one. I had put up some photos, but no videos. I'm pleased to say that I did several this month! They weren't nearly as scary as I built them up in my mind either.
April Goals
1. Sign Claire up for summer camps- I have her signed up for a Girl Scout camp the first week of summer, but there is a theatre camp and Safety School and swim lessons I was hoping to get her signed up for.
2. Have a girls' night out- I met up with a few friends in the fall and it's time again! I'd love to plan something and either have it this month or at least have a date in the books for next month.
3. Buy a chair for our landing- I have been slowing working on decorating the landing in our upstairs. We have an antique hutch that I love and now I'd like to add a chair or chaise lounge.
4. Get an Easter tree- I've always wanted more Easter decorations and I'm slowly getting them this year. I have a few ornaments and I'd like to get an Easter tree to hang them. Traditionally in my family my mom would find pussy willow branches and use those. I'm debating getting some artificial ones so I can use them year after year.
5. Set up my scrapbook table- Now my back is feeling mostly better there shouldn't be any reason I can't get this done....right?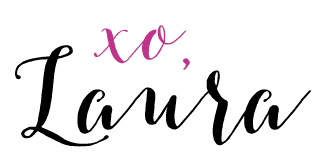 linking up with Anne
&
Gretchen
+
Kristen
,
Sunday Showcase
,
What's Up Wednesday