Valentine's Day will be here before you know it! My hubby and I are trying to make this one a little more special than we normally do because we didn't have a chance to celebrate our anniversary and birthdays this summer since we were in the middle of selling our house and moving. So even though we only typically give each other cards, this year we decided to go a little farther and do gifts! It's sometimes hard to think of the perfect gift so soon after Christmas. So I have put together a few things that have caught my eye and that my hubby has been mentioning lately as some inspiration in case you need some gift ideas!
For Guys:
1.
American Shield Granite 25 backpack
- This
backpack
is so nice! It's oxford fabric outside with leather straps and the lining is a fun pinstripe! It even has a 15" inner laptop compartment. My husband has the black version with brown straps and has been carrying it to work. It can work well as a carry-on while traveling or for hiking, too. The classic design and style means he can use it for so many things and it holds a lot. This backpack is designed and made in the USA. It's a really sturdy, well made backpack and a great gift for your guy that will last him for years to come! You can use code AMESHIELD8020 for 20% off.
2.
Custom phone case
- You can
make your own phone case
as a gift for your special guy. It's super easy and I love the way a wood phone case in particular is more unique. A photo printed on wood makes the photo look distressed. I made one as a gift for my husband recently and it turned out so well! I used a photo from a favorite vacation we took and he got a few compliments when he switched it on his phone. It's a really nice protective case. Making custom phone cases is such a great gift idea for anyone anytime of year!
3.
Feetures Everyday Hidden socks
- Does your guy go through socks as fast as mine does?! I swear I replace them almost on a monthly basis! When spring and summer comes around he really likes to wear his Sperry's so I got him some Feetures Hidden Socks for extra foot support and some fun new styles! He got a few of the striped ones and loves how soft they are and how they stay in place because of their Heel Hugger technology. They also provide some nice arch support throughout the day and have moisture wicking fibers and a seamless toe. They are so durable they are even sold with a lifetime warranty!
4.
Shaving set
- Guy's appreciate skincare items and some pampering products too! Just make sure they look and smell manly enough. With ingredients like eucalyptus, tea tree, aloe, and pine tree extract, these items are sure to please and right on budget!
5.
Car dash camera
- Does your guy love his gadgets? Mine loves anything electronic! This camera is particularly useful for commuters in high traffic areas like my husband. He parks by the train station and takes the train into the city most days. His poor car has already suffered a few dings and scratches from other cars. This camera stays on and records if the car is bumped or moves slightly and stops 30 seconds after it goes still. It could also be nice if there is an accident to help prove who was at fault.
6.
Engraved collar stays-
If you are looking for a more romantic gift, these engraved collar stays are perfect and right on budget! You can get any saying you'd like engraved which is nice if you have a special phrase you like to say to each other or a specific date.
7.
Whiskey set
- Studies show that beer sales are down and whiskey sales are up! My husband has a growing collection of whiskey and loves to try new brands and flavors. So grab a bottle and pair it with this fun stainless steel set!
8.
Leather headphones
- Whether he is working, out in the yard, or traveling, my husband loves to listen to music and podcasts. These brown leather headphones are wireless and have a 12 hour battery life! Plus, they just look really cool.
For Gals:
1.
Marbled truffles-
The common sense part of me says, "Who the heck would pay that much for chocolate?!" but my stomach says, "Pretty please let me try them!" Aren't they absolutely beautiful?? Almost too good to eat.
Almost.
Side note-why is the 24 pack less expensive than the 18 pack? Amazon, you never cease to make me wonder...
2.
Blooming tea
- Is the lady in your life a tea drinker? I love my cup every morning, but I also like to sometimes have a cup throughout the day. This is a beautiful set of blooming tea that is sure to be delicious and eye catching! Be sure to add a clear glass tea cup to go along with it so she can fully appreciate it!
3.
Cutting board/cheese tray
- A kitchen appliance is a definite no-no for Valentine's Day, but a stunning board like this one is sure to please. The gold and white marble combo makes an eye catching statement in any kitchen!
4.
Coordinate jewelry-
Have that special place you met, proposed, or maybe where your child was born? Check out online jewelry shops for
the best nickel free earrings collection
and get her a piece of coordinate jewelry! It comes in rings, bracelets, and necklaces so there is a variety of styles
5.
Pink
or
Red bag
- Can a girl ever say no to an amazing statement bag? I certainly can't! These pink and red options are sure to please for years to come. Red and pink are classic colors and add a fun bit of color to any outfit.
6.
Bath set-
This bath set is so luxurious with lots of great products to try out! The sizes are fairly generous especially for the price. I got this for myself a few weeks ago and have had lots of fun trying out the products. The scents are lovely and very relaxing, too. The scrubs are especially nice. They have a lovely lather and work well.
Lather
has a variety of bath sets with great quality products, many under $50!
7.
Cashmere beanie with fur pom
- Make sure your sweetheart is warm with this super soft and cozy hat! The soft pink color is beautiful without being over the top so she can wear it all winter long!
8.
What I Love About You fill in journal
- This is just one example of the dozens of books you can personalize and fill in about your loved one! This is great for kids to do or to give to relatives. It's really cute and makes a very special gift.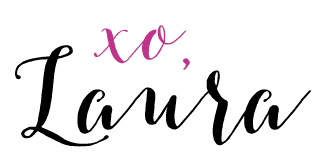 Some of these items have been gifted to me to be considered for this post, but all opinions are my own.