One of my many goals since moving has been to get back in shape and running again. We joined our local Y a few months ago and since then I have been able to fit in 2-3 workouts a week there. I've also been adding in extra exercises on off days to help strengthen my legs, abs, and arms. I thought I would switch up the blog post today and share a little more about my work out schedule and how I fit it into my days.
I don't spend nearly as much time as I used to before having children, but I have been making it more of a priority. Even 45 minutes to an hour a few times a week can make a difference. I thought it would be a little different to share my typical workout schedule for a week. Keep in mind this is an ideal week. Often there are appointments or weather that may affect it and I'll have to switch it up. You certainly have to be flexible if you are going to get in your workout while being a mom!
Monday: 45 minutes of cardio, 20 minutes of lifting arms
Tuesday: 10 minutes stretching, 10 minutes abs, 15 minutes leg strengthening
Wednesday: 45 minutes cardio, 20 minutes lifting legs
Thursday: 10 minutes stretching, 10 minutes abs, 15 minutes leg strengthening
Friday: 45 minutes cardio, 20 minutes lifting arms
Saturday & Sunday: off
My cardio is typically divided between the elliptical and treadmill. I am gradually increasing my running mileage, speed, and resistance on the elliptical so I am always challenging myself. We have a weight machine in our basement right by the play area so I am able to do my cardio at the Y, drop Claire off at school, then go home and lift weights while Avie plays for a little while before her nap.
My Tuesdays and Thursdays I just get up early to do some strengthening exercises for my abs and legs and stretching. I had surgery on my left leg 4 1/2 years ago so whenever I want to start running, I always need to make sure I am strengthening my hips, knees, and ankles so my legs are stable when I am running. I also have diastasis recti from my pregnancies so my ab exercises are working to (hopefully) bring my ab muscles back together. They are easier days, but it all helps!
For working out, I typically wear workout capris, tank top, running shoes, and a sports bra like those from
Yvette
. I have two pairs of capris and two
sports bras
from Yvette and have been really pleased with the quality and performance. The
capri leggings
I am wearing in this post are from Yvette and come in black, too. They are really soft fabric, but feel supportive. They fit TTS. I'm also wearing a
sports bra
from them (although you can't really see it). The sports bras I have from them are some of my favorites because they are so supportive. Yes, even us small chested girls need support, too! I've found it is more of a priority after nursing both of my kiddos! It is worth the extra money to get a good sports bra, especially when you plan on doing high-impact cardio like running.
If you work out, I'd love to know how you fit it in and what your schedule is!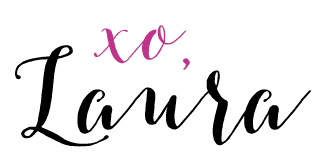 linking up with

Thursday Fashion Files,

High Latitude Style, Thursday Moda, A Labor of Life, Chic and Stylish , Weekly Style Edit, Trendy Thursday,
Fas
hion Frenzy
,
Friday's Fab Favorites
,
Fabulous Friday

,

Weekend Wear Linkup

,

On the Edge of the Week

,

Fancy Friday,
How I Fall, Shoe and Tell, Start the Week Stylish, On Mondays We Link Up, Weekday Wear