February flew by! It's only a few less days, but gosh it really makes a difference! We had so many activities each week and during the weekends we hardly had time to catch our breaths. But Claire kept reminding us, "February is full of FUN things!" so at least there was that!
Reading
Whisper Me This by Kerry Anne King- The main character Maisey is a single mother of a 12 year old daughter named Elle. She is academically very smart, but has difficulty with the real-world including making decisions and motivating herself career-wise. Maisey receives an unexpected phone call that her mother is in a coma and her elderly father is facing charges of abuse and neglect. Maisey travels back to her childhood home to help and finds her father destroying family records. She begins her search for answers and find the astonishing truth. She has a twin sister named Marley. I honestly had mixed feelings about this book. On one hand, I finished it in a day so it really sucked me in. But on the other hand. Maisey's indecisiveness and lack of initiative kind of drove me nuts. There were parts of the story that I didn't think could have actually happened. I don't want to go into too much detail. I liked the story and the mystery of it all. I'd rate it a 3/5.
From a Paris Balcony

by Ella Carey- Sarah is an art curator in Boston who is grieving the recent end of her marriage and death of both of her parents. While cleaning out some of her parents' things, she find a letter from the famous Parisian courtesan Marthe de Florian from the late 1800s about Sarah's great-great-aunt Louisa's death. Sarah is typically very predictable, but the letter intrigues her and she ends up taking a

sabbatical

from work and traveling to Paris for the summer to research and find out more about the incident. During her time in Paris she becomes attracted to her flatmate Laurent Chartier, a famous French artist. Sarah begins to unravel the mystery of her aunt's story as she begins to open herself up to love again. Honestly this story had potential, but kind of fell flat. So many parts of the story her about Sarah fumbling about avoiding Laurent's gaze and narrating her feelings. The end of the story was all about tying up loose ends in a little of a far-fetched way. I'd rate it a 2/5.
Recipes I've Tried
Antipasto Bake- I made a lot of re-runs this month, but I did try this antipasto bake from Andrea that I have had pinned for a while. This is such a great recipe to make with your kids. Claire had lots of fun with the crescent roll dough, layering the meat and cheeses, and mixing the egg mixture. My family loved it! I used the leftover meat and cheese in a crustless quiche for dinner last night that was really tasty, too!
Products I've Been Using
Sanare Smart

-

I was sent some products to try out from Sanare Smart. I keep hearing about the latest CBD oil craze and was so interesting in trying it out for myself. I received the tincture, CBD sport cream, and CBD original cream. The website states that the base pain relief formula incorporates cannabinoid infused organic Coconut Oil and Shea Butter for smooth application. The original formula utilizes Peppermint and Wintergreen for aroma as well as other essential oils and terpenes for a well rounded lotion that smells good and provides effective pain relief. My husband and I both tried the creams and did notice a difference. I like to use it when I have a sore neck from too much computer time or if I have sore muscles after a workout. I absolutely love the smell. It's light and relaxing. It's a nice size to keep in your bag, too. The CBD tincture comes in several different strengths and allows for an effective dose to be administered under the tongue so it is easily absorbed into the body to facilitate

faster relief from a number of disorders, including chronic pain, arthritis, joint pain, muscular pain, stiffness, inflammation, anxiety and depression. I have been trying it to help me get to sleep at night. I tend to be the kind of person that lies awake stressed by all the things I didn't get done and that I need to do the next day. I find that this helps me to relax and fall asleep faster. I had been taking sleeping medication, but they leave me so groggy in the mornings, even if I do get a full 8 hours of sleep. I will definitely continue to use these! You can get 20% off your first order with code LBAMBRICK or TAKE20.
Microglo Home Microdermabrasion Kit-I promised an update in last month's Life Lately post. I'm about halfway through the 8-12 week treatment regimen. So far I am noticing a little less redness and better tone. Some of the sunspots I have are fading. I'm still using the #2 head and the whole process takes about 5 minutes a week. I do it right after washing my face and then I apply serum and a moisturizer. I can't wait to see what the next 4 weeks bring! You can use code LBAMBRICK for 20% off.
Il Makiage- I received an eyeshadow kit and long wear matte lip cream through Influenster this month to try out. The eye shadow colors are exactly the kinds of colors I wear everyday. They are almost creamy in texture and are highly pigmented. I don't typically wear nude lipstick. I avoid it like the plague because my lips are so pale anyway. I want a lipstick to add color. But after giving this one a try, it is just enough. It does have a nice wear for about 4-6 hours depending on how much eating and drinking and I really like the applicator.
Currently
Scheming- This sounds so sinister! The only thing I can think of is scheming to find a chapter book that my daughter is interested enough to read on her own that will challenge her, too. I ordered some of the Boxcar Children books and hope these will get her interested and help her reading endurance. She is such a great reader, but can loose focus without lots of pictures if she is reading it on her own.

Reading- I'm currently in the middle of The Forgotten Hours. It's about a woman named Katie reflecting back on a time in her teens when her father was accussed of rape by her best friend. He is about to be released from prison and she begins to revisit that night and find out more information.

Buying- I'm buying spring and summer clothes for my kids, especially Claire. She grows so fast! Since we are headed to Arizona at the end of March, I need to go through her things asap and get her some cute things for warm weather.

Making-This beautiful blooming tea! Matt got me a set for Valentine's Day and it's so fun to watch it bloom and enjoy the tea. I'm having fun trying the different flavors.
Accomplishing- I think each day is an accomplishment! Seriously we all get so many little things done in a day it is crazy. I think slowly increasing my running mileage without pain is an accomplishment! I'm proud for sticking to my workout schedule as much as possible.

All the extra- Avie had her 15 month appointment this month. I looked back and found out that Claire was the exact same height at 15 months! Crazy! Their personalities are so different though. Claire was such a talker. Avie has some words, but her gross motor skills seem to be her strength. She has learned to climb up and down our couch and right up her slide and jump down. Claire was never that active or fearless! Avie will give the sweetest snuggles and come up and give hugs all day long though. I love being their mom! Claire got to go to her first Daddy-Daughter dance. They were adorable and had lots of fun!
February Goals Recap
1.
Update my About Me
- February slipped away from me! Hopefully I can finish this up this week.
2.
Decorate my hutch
- I have a few things in there so it isn't a blank slate, but I still want to place things in a nicer way and add a few more books and knick knacks.
3.
Get the massage scheduled-
Scheduled and received! It was so relaxing!
4.
Set up my scrapbook table and get some photos printed
- We had so many weekend activities this month, this one slipped off my radar. Time to get back on it!
5.
Read 2 books
- Done. I'm almost done with my 3rd book for the month!
March Goals
1. Set up my tiered stand-
I got this for Christmas and am so excited to set it up. I keep buying a few things here and there, but I need to get to some craft stores and finish it!
2. Set up my scrapbook table-
Just getting it set up will be some motivation to get started.
3. Get a pedicure-
I would love to pamper myself and get a pedicure before we head off on spring break.
4. Update my About Me
5. Try a live instastory-
I've done a few instastories, but never a live one. I don't know why I'm terrified of it, but I totally am. Any pointers?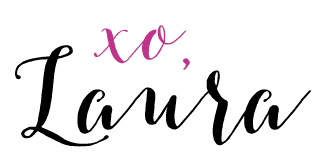 linking up with Anne
&
Gretchen
+
Kristen
,
Sunday Showcase
,
What's Up Wednesday