I am really looking forward to Valentine's Day this year. We typically have celebrated by cooking a gourmet meal at home after our kids are in bed. But this year since we are making it a goal to go out on dates more, we have a date night planned in a week and a half when we will celebrate! So of course I wanted to put together a few, fun date night looks for Valentine's Day!
I love any excuse to wear sequins! This time of year I get Christmas, NYE, AND Valentine's Day! Hallelujah! When I got this gorgeous bright pink sweater last week from
J.D. Williams
, I immediately thought of Valentine's Day coming up. Pairing it with some sequined leggings makes a perfect Valentine's Day date night look for our cold, winter weather (I sized up for more of a tunic length). Although if all the ice on the ground stays, I will definitely be changing my footwear for some of these outfits!
When I go out on a date, I want to be warm (of course), but I also want to complete my look with the right coat. I was so excited to add this black and white plaid one from
J.D. Williams
to my closet! If you are wanting a dress coat, this one is lined and fairly warm if you are just going from house to car to restaurant and to car again. Check the sizing chart because the sizes are different than typical. I got mine tailored because it was a bit large and couldn't be happier with how it looks, especially with the bright pink!
this one
I shared in July. I added some sequins with an old sequin tank of mine and another layer with my blazer. It's fun to take a look back and winterize a look! Most people have a sequin tank or top hanging in their closets that you can add pink or red to with some accessories. You can be festive and glam for your Valentine's Day night out!
For the final outfit, I had to include a sequin mini skirt! I played up the soft pink in the skirt with a cardigan. It's a lot more subdued with the traditional Valentine's Day colors than the other two outfits, but some people like to dress more festively than others. It's all good, as long as you feel confident in what you are wearing! I love this look because it can easily be worn throughout the winter for a date night. And don't forget, this
NYE look
from a few weeks ago would work for a Valentine's Day night out, too!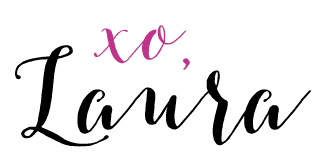 linking up with

Thursday Fashion Files,

High Latitude Style, Thursday Moda, A Labor of Life, Chic and Stylish , Weekly Style Edit, Trendy Thursday,
Fas
hion Frenzy
,
Friday's Fab Favorites
,
Fabulous Friday

,

Weekend Wear Linkup

,

On the Edge of the Week

,

Fancy Friday,
How I Fall, Shoe and Tell, Start the Week Stylish, On Mondays We Link Up, Weekday Wear