I think this was the best, most organized December we have had in a few years! December has not always held good memories for me, we have had a few tragedies occur in December over the past few years. But our oldest daughter was born on Christmas so December will never be completely sad for me. I love how it always ends in happiness no matter what. I was really proud that we had all our shopping done a few weeks in advance and wrapped 2 weeks before Christmas (except for those few gifts that took forever to ship-grrr!). We spent Christmas Eve celebrating with my parents, Christmas Day with my in-laws, and the day after visiting my grandparents in Wisconsin. We look forward to next week celebrating with my sister and brother-in-law from Georgia! I hope you all had a wonderful holiday season!
Recipes I've Tried:
Products I've Been Using:
Donkey Milk Sleeping Mask - My sister-in-law passed some face masks onto me that she got in her Ipsy subscription that have ingredients she can't use. This was one of them. Right before Christmas I came down with a bag cold and then the flu (the flu shot this year didn't seem to help prevent our family from getting sick unfortunately). After I was feeling better I used this sleeping mask a few nights in a row just to pamper my skin a bit. It has a nice, thick texture and I used it after cleansing in place of my nighttime moisturizer. My skin was so soft in the morning! It felt hydrated and smooth. One packet is probably enough for at least 4 applications. I have used it twice so far and really like it. My skin just looks more refreshed in the morning!
Alterre shoe charms- I showed off my Christmas Eve outfit here and I really did wear it to church! The shoe charms were such a fun and festive accessory for my outfit. I didn't wear many other accessories besides some statement earrings and I felt dressy, but not overdone for our church service.
Currently:
Choosing-I've been choosing to try and spend more time with my husband. We've had a busy, stressful few years. We both want to take some time for us with date nights and fun memories together. He's my favorite person and we want to work on monthly date nights (or even every other month) and reconnect more as husband and wife instead of daddy and mommy and house managers.
Tidying- I'm trying to tidy up the house after several Christmas celebrations and find homes for all the generous gifts we received! I'm also trying to tidy up our Goodwill donation pile and make a list of what we donate for tax deductions. Don't forget to make those last 2018 donations!
Resolving- I don't do resolutions. I think we should make goals for ourselves year round!
Exploring-I don't think I am exploring that much, but Aveline started walking about 2 weeks ago and holy cow! She is off and exploring everything! I keep a cabinet in the kitchen with empty cookie tins for her to play in because she loves opening things and getting into even the trash. Babies are so curious at this stage and it's adorable (even if it can be maddening at times)!
Refreshing-The pillows on our sectional in the family room in the basement are dying a slow death. The goal is to refresh them with some nice down pillows this month! I just need to decide on the color/pattern to keep the more masculine feel down there.
December Goals Recap:
1. Keep on blogging schedule
- Mostly done. I think this will always be a struggle at times for me, but this whole week of blog posts was mostly written a week ahead.
2. Hire someone to help clean-
Yes! She starts next week and I am so excited!
3. Visit a shelter-
We haven't had a chance yet. Matt and I talked and decided to go mid January. He has a work visit to Germany in early January and with the holidays we decided it would be too hectic to add a little dog to the mix.
4. Schedule Claire's birthday party
- Done. We just finished reading Harry Potter and the Sorcerer's Stone so she decided on a Harry Potter birthday party. The YMCA agreed to tweak their silly scientist theme to make it work for a magical wizarding theme (science experiments=magical potions). I am really looking forward to it!
5. Get that date night in!
Done and surpassed! Matt's parents were in the area to visit his grandmother and offered to watch the girls for the night. We were able to get in an impromptu dinner and a movie. Then we had some babysitters come over last weekend and we went out for Spanish tapas. Yum!!
January Goals:
1. Visit a shelter and adopt a dog? Self explanatory

I think. I've only had cats as pets though, never a dog so I'm nervous about this!
2. Sign up for an activity with Aveline-I'd like to sign Avie up for swim lessons or some kind of mommy & me activity.
3. Go to the Y 1-2 times a week- I've actually already been doing this for a couple of weeks, but would like to continue. The childcare opens at 8 and Claire's school doesn't start until 9:05 so I can get about a 45 minute work out in before dropping her off. It also works with Avie's morning nap and Avie doesn't get 'stranger danger' because Claire is there. It's a nice way to get back into running slowly, but supplimenting the treadmill time with the elliptical

so I get extra cardio.
4. Get a massage- My husband got me a certificate this month, but I haven't had a chance to make an appointment. I'd love to relax a little this month!
5. Learn how to schedule social posts on Hoot Suite- This has been on my to-do list forever and at times my social posts are the thing I get behind on. This month I'd like to start to get better about it!
And don't forget! I currently have a giveaway live on the blog! You can find it through the link below: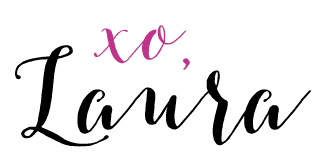 linking up with Anne
&
Gretchen
+
Kristen
,
Sunday Showcase
,
What's Up Wednesday