We hosted our first Thanksgiving in our new home and it was wonderful! I actually really enjoyed being able to host and have people over. The meal was lovely and so was the company! I was still able to squeeze in a baby shower back in Milwaukee, taking care of a sick kiddo for the better part of a week, and even reading a book!
Reading
Daughters of the Lake by Wendy Webb
- The story begins with Kate Granger recovering from the recent and painful breakup of her marriage. She is staying at her parents house on Lake Superior. One morning she discovers the body of a woman washed up on shore with a baby tucked in the folds of her night gown. Police are unable to identify the woman, whose body is incredibly preserved. Except Kate has seen visions of the woman in her dreams. The mystery of woman's past and Kate's future are all revealed during the story which is woven into the local folklore.
My ultimate favorite type of book is historical mystery with a bit of local legend. Carol Goodman is one of my favorite authors and this book reminded me a bit of her writing and typical genre. Although I kind of guessed the ending, I still could not stop turning the pages. This book didn't disappoint at all.
Products I've Been Using
Neutrogena Hydro Boost- I received these through Brandbacker to try and share my thoughts. I've been open about how much I love hyaluronic acid for my face, especially in winter. It really helps my skin stay moisturized. Neutrogena has created products containing hyaluronic acid for your body! Your skin everywhere needs to be nourished and moisturized. It makes total sense! And at the Neutrogena price point you know you are getting quality and affordability. I've tried all of these and really like them all. They are lightweight and absorb easily and really help my legs stay soft and moisturized all day!
Cooking
Snickerdoodle Cobbler- Oh. My. Gosh. So. Delicious! We ate this with whipped cream and it was phenomenal.
Old Fashioned Cream Pie- Yet another of Andrea's wonderful recipes. I think I mention one of her recipes almost every month. And for good reason, too! They are relatively easy to make, don't take too much time, use ingredients I either have or can find easily, and are very tasty! This came together so quickly and my husband loved it.
Artichoke Chicken-The whole family raved about this. My husband and mentioned a few times that it's a 'make-again'. And it was very easy to make!
Asparagus Casserole-We didn't have the traditional green bean casserole at Thanksgiving because we had a couple of people allergic to legumes. Everyone really loved this as a substitute-maybe even better than green beans!
Thanksgiving casserole- We had a couple of days of leftovers for lunch and then I was able to combine all the rest of our leftovers together into this amazing casserole. It made the entire house smell just like Thanksgiving again! Avie even had seconds!
$250 Cranberry Sauce- I'm kidding. This recipe is from my mom (1 bag cranberries, 1 orange with rind, 1 cup sugar ground together) and is my all time favorite cranberry sauce. I've never made it myself though. My Kitchen Aid ground to a stop right in the middle of making it, too! So we had to run out and get a new one the day before Thanksgiving. At least I got a fun new turquoise color! Always a silver lining, right? And the cranberry sauce was delicious!
Currently
Gifting-Nothing yet, but I've been working on Christmas gifts. I did make a frame with "Thankful, Grateful, Blessed" and a cut paper swirly pumpkin for the families that came to Thanksgiving
Baking-My daughter is already asking about Christmas cookies! So far I've only made two batches of saltine toffee

and it's gone so I need to make more!

Singing-All the Christmas songs! We've been playing them for a couple of weeks now.
Mailing- I'm hoping to mail out our Christmas cards soon! I just picked them up from Walgreens on Monday.
Decorating-We decorated the house right after Thanksgiving. I love how homes look at Christmas time. They are so cozy! I seem to add something to the decor every year. This year it's a garland on our banister, but I am probably going to get something for the kitchen, too. I'll be showing our holiday decor later this month!
Aveline turned 1 this month (excuse me while I dry my mama tears). She is taking steps here and there, but not full on walking yet. I am sure it won't be long though. She signs 'more' and 'milk', says bottle, hi (her favorite), daddy (her other favorite), Claire, and Patrick (our cat). No mommy yet, but I am still working on it. She gives sweet hugs and blows kisses and is my silent toilet paper un-roller. We love this girl so much!
November Goals Recap:
1. Write blog posts a week ahead- I'm so close! I'm a couple of days ahead most of the time. Claire was pretty sick last week for a few days right before family came so that set me a little back again, but I definitely am not as rushed typically.
2. Get those clothes posted on Poshmark or ebay - Yes!! I just listed them on Poshmark at the end of this month, but I made my first 2 sales!
3. Find a babysitter and go on a date
- Well I did a trial run of
a babysitter while I was home, but it didn't really work out so I am still in search of a babysitter in the area. We had such a sweet one in Franklin. We all miss her!
4. Start going to bed at 10 and waking up at 6. Getting there. I am going to bed between 10-10:30 most nights so a big difference. And I've been getting up at 6:15 to try and get some leg strengthening and ab strengthening exercises in. It's not much, but I am hoping the leg exercises will get me back to running without pain (they are exercises from PT I did a few years back) and the ab exercises will help with my diastatsis.
5. Order Christmas cards-Check! Want one? Email me your address!
December Goals:
1. Keep on schedule
- Yes I am writing a maintenance goal for myself. I want to maintain my bed time, exercises, and trying to write blog posts ahead of time.
2. Hire someone to help clean-
We had a cleaning crew in Franklin every other week and it was wonderful. This house is bigger and harder to clean, especially since it is often just me. So getting someone every other week would really help with my time! It takes me literally all day to clean our house and sometimes I am still not done!
3. Visit a shelter-
Matt and I are talking about adding a dog to the family. We have been approved at a few different places, but haven't had a chance to go visit.
4. Schedule Claire's birthday party
- This is the first year Claire is going to have a birthday party with friends. Because most of our family lives far away, we will just have a small celebration at home. Now I need to figure out what type of party and where!
5. Get that date night in!
It's going to be a very busy month with the holiday, but seriously, we are in need. And I really want to see the new Fantastic Beasts movie!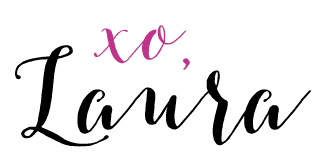 linking up with Anne
&
Gretchen
+
Kristen
,
Sunday Showcase
,
What's Up Wednesday