I hope you all had a nice weekend! We visited a farmstand nearby and picked apples and picked pumpkins. I think Claire had the biggest in the patch! It
Reading
Cooking
Pumpkin Spice Pancakes- I received some spices from Raw Spice Bar and their Pumpkin Pie Spice was one of those they sent. It smells amazing! So much better than the typical mix I get at the grocery store. So I wanted to try it as soon as I could. We had breakfast for dinner and I mixed some into the pancake batter. Yum!
Pumpkin Spice Cake- This was a recipe of the Raw Spice Bar website. It was...okay. The spice mix was delicious and it smelled amazing, but I've made better pumpkin cake recipes before. I think my end assessment is: use the spice, change the recipe.
Chicken Bacon Ranch Sloppy Joes- I've had this recipe pinned for a while and tried it last week. The whole family loved it and even Aveline tried some.
Slow Cooker French Onion Soup- Towards the end of last week the weather turned a bit chilly. I made this and made some homemade croutons for it. Delicious! I love using the slow cooker in the fall and winter because it makes the entire house smell so good!
Products I've Been Using
Currently
1. Favorite fall color? Do I have to pick just one? What I love about fall is all the gorgeous colors on the trees and how they look together.
2. Apple Cider hot or cold? Geez! Tough questions here. I think I prefer it cold, unless the weather is chilly. Then I like it hot.
3. Caramel apple, yes or no? Yes! I don't always eat them on the stick though. I sometimes take them off and cut them up so I get a more even distribution of caramel in each bite.
4. Pumpkin doughnuts or apple cider doughnuts? Well I am a pumpkin doughnut girl all the way. Luckily the farmstand near us has both. Although if the apple cider doughnuts are from Edwards Apple Orchard it makes the decision even harder. I do like to have a few apple cider doughnuts for trandition's sake each year, too.
5. Long or short cardigan? Long! The are cozier and warmer!
6. Favorite football or fall party food?
Hooters Hot Wing Dip
. I will probably end up making a quadruple batch for Thanksgiving. We love the Jalapeno Artichoke Dip from Costco, too.
7. Orange or white pumpkins? Orange for carving, white for decorating!
8. Hayride or bonfire? Bonfire. Gimme those s'mores!
9. Favorite fall baked good? Pumpkin bars. YUM!!
10. Most anticipated fall activity? I love apple picking and going to pick out pumpkins with the family. We were lucky to do both this past weekend.
September Goals
This is a new section I wanted to add. One thing I always worried about if I was ever to stay at home was keeping myself motivated and organized. I worried that I wouldn't be able to get housework done and be able to have time for all those extras. I am talking about making phone calls to companies, following up on things, making appointments, decorating the house, craft projects, and more. With my first full month of being a SAHM behind me I actually have surprised myself. By making my weekly TO DO list and checking it each morning while Aveline is napping I've stayed relatively on top of things. I'm hoping it will get better when Matt is no longer traveling each week and he can help pick up, make lunches, keep the girls entertained while I cook, and help with baths. To keep myself on track I wanted to add some of my goals for the coming month. They may be small, but having them on here will hopefully keep me focused and organized!
1. Schedule blog posts-I want to start penciling in blog posts about a month in advance. Currently I only do about a week ahead. Hopefully by doing a month in advance I can better re-schedule posts around as needed and not end up doing 5 posts in a week...like this week.
2. Write blog posts a week ahead-I normally end up writing my posts the night before and this creates issues with me getting enough sleep some nights. I'd love to work ahead and so I can spend more time on posts and have some pre-written and scheduled.
3. Get clothes on Poshmark-I have quite a few clothes that I have cleaned out of my closet, but are too nice to donate to Goodwill. I'd like to get them posted on Poshmark or ebay. Or do you have another recommendation for selling clothes?
4. Get family photos scheduled- Aveline's first birthday is right around the corner and I want some 1 year photos of her and some family photos that we can use for our Christmas card.
5. Organize girls' clothing for fall and winter and buy what they need-Well this is self-explanatory. Claire and Aveline have grown out of some of their clothes so now that the seasons are changing I want clean out their closets and see what they need for fall and winter.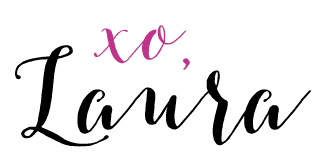 linking up with Anne
&
Gretchen
+
Kristen
,
Sunday Showcase
,
What's Up Wednesday