Happy Halloween everyone! I had wanted to get this up earlier today, but between sewing Halloween costumes (why did I do that to myself?!), a 3 day migraine, a broken water softener, and other Halloween festivities it just didn't happen. But despite it all, we had a fabulous month full of fun!
Reading
I only read one book this month, but it was a big one! I have read the first 3 books in the Cormoran Strike series and was really excited to see the 4th book, Lethal White, finally came out. One thing I love about J.K. Rowling/Robert Galbraith is that her books are quite long so it takes me almost a week to get through them.
This book's premise begins with Billy, a mentally ill young man who visits Strike about something he witnessed as a child. He wants Strike to investigate it, but due to several reasons he isn't able to provide a lot of details regarding the incident. Meanwhile, Strike is hired by a member of Parliament to investigate persons blackmailing him. There may or may not be a connection between it all. And throughout the book, the relationship between Robin and Strike continues to develop with are they or aren't they attracted to each other? Oh I loved this book and I'm already excited about #5! If you like mysteries I highly recommend this series. I love the way Galbraith/Rowling develops her characters and how they evolve over time. She does an amazing job with plots, too and how everything inter-connects.
Cooking
Cream cheese stuffed pumpkin bread- I tested this out this month to see if I should make it for Thanksgiving. The answer was a resounding YES! It freezes well too. I made 2 loaves and froze one to see if I could make them ahead of time and freeze them and it came out well.
Crock pot tater tot bake- I made this last night actually. Claire and Avie loved it. Matt and I thought it needed something. Definitely more seasoning, maybe some peppers or garlic? It was okay, just a little bland.
Slow cooker chicken tikka masala- I like tikka masala, but this recipe was a strong nope. I made it to try out the garam masala seasoning from The Raw Spice Bar, but I just wasn't a fan of the recipe. Too much ginger?
Ras El Hanout Salmon with cous cous- I made a version of this to test out the ras el hanout seasoning I got from The Raw Spice Bar too. This one turned out MUCH better though. We really liked it. It was delicious!
Butternut squash skillet- This is one of Andrea's recipes that was a big hit! Avie absolutely loved the mix of squash and noodles. It was perfect finger food for her! I love it when there is one dish that I can make for the whole family!
Products I've Been Using
I recently received an
Ice Roller kit with serum
that I have been trying out this month. It's only $10 which includes the serum. You can even chill the roller in the freezer for a few hours prior to using it. It's very refreshing and is supposed to help with puffiness, fine lines, and the appearance of pores. I like to use it in the morning after applying the serum. I haven't seen a difference in pore size, but I do think it helps to reduce puffiness, especially when I'm extra tired in the morning and it shows. For the price of the kit, I think it is a great product!
Currently
Appreciating-All the amazing trees in our new neighborhood. I walk Claire to and from school each day and I've been enjoying all the incredible colors! I also have been loving the few weeks we got of incredible 50 degree days with blue skies. I feel like we actually had a fall and didn't go straight from summer to winter!

Researching- New doctors and dentists and gyms in our area. It's exhausting to find a balance between proximity, good hours, and those with good reviews.

Posting-I've been posting more things to instagram. It's always a battle for me to balance it all but this month I am really trying to get on that platform and interact more often!

Getting-A new migraine medication. I had a physical with a new doctor this past month and finally asked for a prescription migraine medication. I've been getting migraines for years since my early twenties, but they are getting worse and more frequent. They stay for days sometimes. I used to take excedrin migraine, but it wasn't really helping anymore so now I'm trying Imitrex. It's ok so far. I've only taken it a couple of times, so we will see.

Cooking- I've tried lots of new recipes this month!

Family update:
Avie turns 1 next week (cue sobbing now). Excuse me, but who said it was ok for her to grow up so fast? She says, Dadda, Claire, Patrick (our cat), and signs milk and more. She isn't walking yet, but will if we hold her hands. And she is the queen of trying to get anyone to share their food with her! We are so lucky God blessed us with her!
Claire has been making so many friends and enjoying school. She is in gymnastics and started Girl Scouts this month. Claire got to choose Halloween costumes this year and decided to be a monkey and Avie was a banana. I hope I can continue a costume theme for a few years because they are so cute!
October Goals-Recap
1. Schedule blog posts-Done! I have been using my monthly calendar to schedule out blog posts in an attempt to get ahead. It's been nice to see it all in one place.
2. Write blog posts a week ahead-It was just too busy this month to get a full week ahead. I did start outlining posts ahead of time which helped, but hopefully with Matt only traveling 1 week in November and here to help out more I can achieve this next month.
3. Get clothes on Poshmark-Not quite yet. I'm hoping to tackle that later this week or next.
4. Get family photos scheduled- Done! Scheduled for this Sunday.
5. Organize girls' clothing for fall and winter and buy what they need-Done! I went through everything and organized their closets and dressers. They have everything they need (and then some because it was all so cute) for fall and winter. I refreshed their closets with new coats, pants, tops, matching dresses (I love having 2 girls!) and onesies. I just need to get their outgrown items folded and in a bin and in the basement.
November Goals
1. Write blog posts a week ahead- Yes I still want to attempt to do this!
2. Get those clothes posted on Poshmark or ebay - It's going to be a morning or afternoon, but I need to get this done! It would be great to make a little money off of clothes I am not wearing anymore.
3. Find a babysitter and go on a date- We are in major need of a date night. We still need to celebrate our anniversary from June and bdays in August! I'd love to set aside a Saturday night to enjoy dinner with my husband!
4. Start going to bed at 10 and waking up at 6. I got into the habit of going to bed around 12 with Matt being gone. There was so much to do and it's hard to motivate yourself to go to bed alone when you've been married 12 years! But that needs to change! I want to get to bed earlier and get up before the girls so I have time do fit in a workout or weight lifting or some blogging!
5. Order Christmas cards-Once we have our family photos back, I'd want to get Christmas cards ordered. The more I can get done now, the less stressed I will be around Christmas!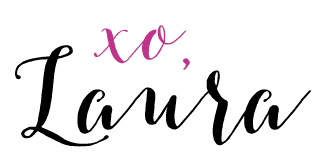 linking up with Anne
&
Gretchen
+
Kristen
,
Sunday Showcase
,
What's Up Wednesday