I've been full on shopping for fall since the temps took a sudden deep dive last week. This time it looks like the chill in the air will be permanent as the 10 day forecast has highs in the 50s (or lower-gulp). Luckily a few packages arrived in the mail just in time! The first was this sweater from Aventura clothing. I've ben a fan of Aventura for a while (posts
here
and
here
). They have high quality, comfortable pieces that stand the test of time- meaning they are timeless and wear well. I received the
Keelan sweater
from them that I am wearing today and a dress that I will be showing on Thursday. This sweater is so soft! Even my daughter remarked on it when I pulled it out of the box. It's even better when you put it on, too! It runs true to size. I am wearing a small and it's the perfect tunic length.
The other item I received in the mail was
this adorable fedora
! I snagged it on amazon for under $17! (I couldn't believe it either.) I was very impressed with the quality and the range of colors even if I had to hold it on with one hand in this blustery weather while walking my daughter to school. If you've been wanting to dip your toe in the hat trend, this is an on-budget option.
Last week's most popular post was from Nicole at
What Nicole Wore.
I love her early fall look and fabulous multi-color striped top!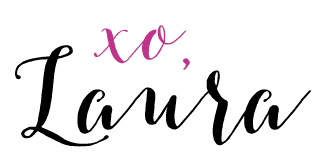 linking up with Style Sessions, Walking in Memphis in High Heels

and

Fashion Canvas, Style with a Smile,
Turning Heads Tuesday, Spread the Kindness,
What I wore,
Oh Hey Girl,
Color and Grace,
Jersey Girl Texan Heart
,

Style

Perspectives,
Midweek Inspo
Style on the Daily
This Main Life